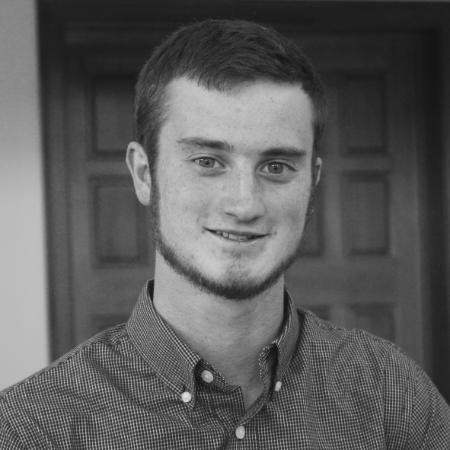 Greg Merrill, a Patroon Scholarship recipient, graduated from Rensselaer in 2017 with a degree in chemical engineering. He was drawn to Rensselaer in part because of its reputation for an academically focused, yet well-rounded, student body.
His Patroon Scholarship allowed him to take advantage of the campus life and be an active student himself, joining fraternity Lambda Chi Alpha, RPI club soccer, and the RPI alpine ski racing team.
"Not many schools have ski teams, so getting the chance to race and compete on behalf of RPI was a huge thrill."
Greg also excelled in the classroom, using his lifelong love of science and math to complete his degree and go on to get positions at GlobalFoundries and Jacobs Engineering in Malta, N.Y.
Greg was also drawn to Rensselaer because he was proud to follow in his grandfather's footsteps. Fred Doty, Class of 1947, was a WWII veteran and participated in Rensselaer's V-12 Navy College Training Program.
"RPI has been a part of my life for as long as I can remember. I'm very happy with my decision to attend. And I would like to sincerely thank Paul Lang and all other scholarship donors for giving me this life-changing opportunity."