Today's students are looking for advocates and ambassadors – and a small amount of your time can make a significant impact on students. If you've been interested in giving back to your alma mater, and want to help today's students receive a world-class education, please consider becoming a Patroon Society Volunteer.
ABOUT THE PATROON SOCIETY VOLUNTEER PROGRAM
The Patroon Society Volunteer Program consists of alumni and alumnae volunteers who are willing to connect with other alumni and alumnae to ask for their support of the Rensselaer Annual Fund.  As a Patroon Society Volunteer, you will have the opportunity to reconnect with fellow alumni and alumnae by making calls, sending emails and letters actively soliciting support for the Annual Fund. Volunteers are provided with training, tips, scripts and staff support for best outcomes. The commitment is as little or as much as you want and based entirely on your schedule.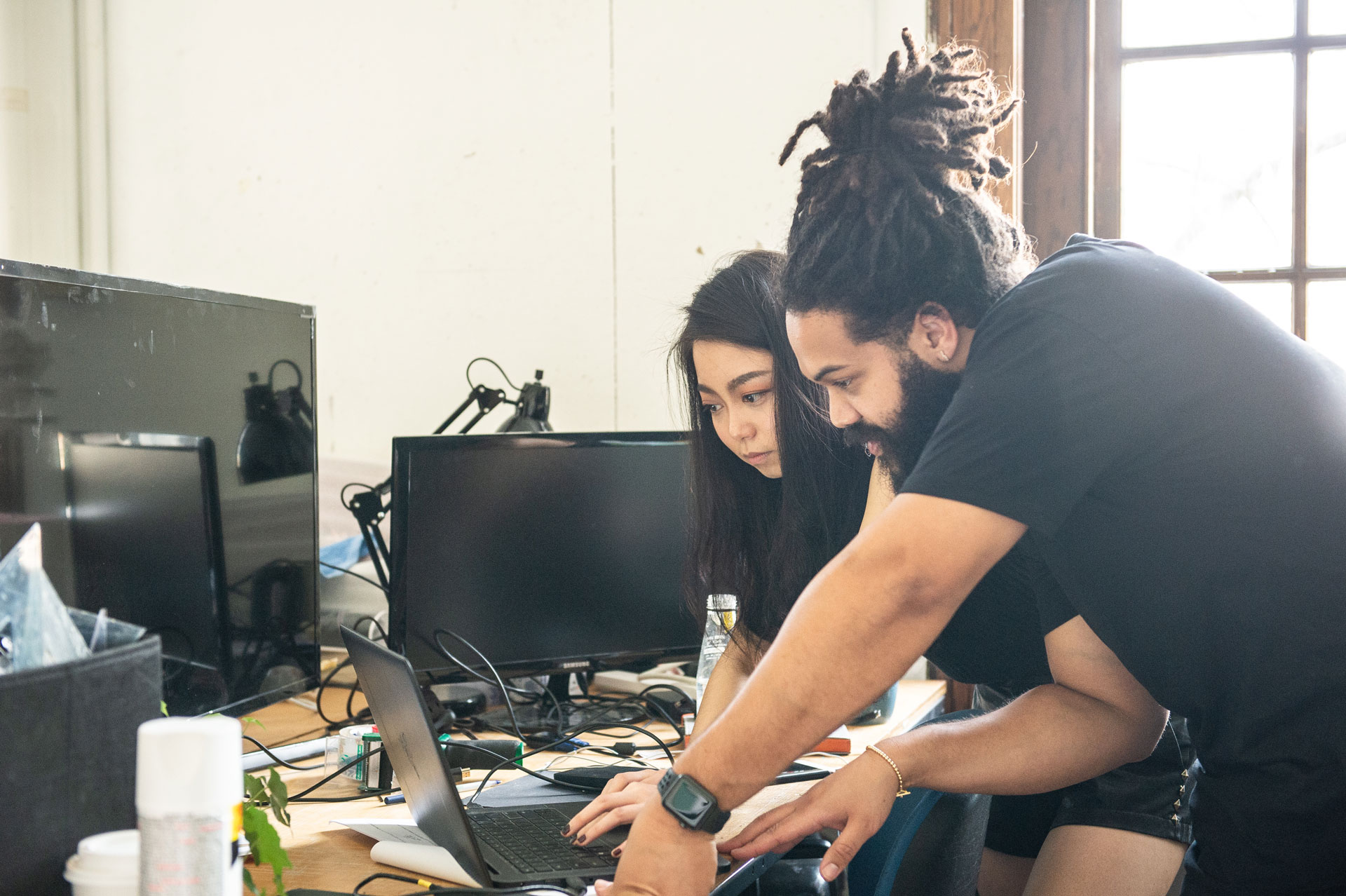 WHY CHOOSE TO BE A PATROON SOCIETY VOLUNTEER?
There are many benefits to becoming a Patroon Society Volunteer.
Here are just a few of the ways you will make a difference:
NETWORKING – By becoming a volunteer, you will have the opportunity to meet and talk to other Rensselaer alumni and alumnae about their Rensselaer experience, and encourage them to support your alma mater. If you prefer, you will be given the option to focus your energies on classmates, fellow fraternity/sorority members, or other graduates in your geographic area.
STAY UPDATED ON RENSSELAER NEWS – As a volunteer, you will be educated on how to provide information about what's new at Rensselaer, options for supporting the Annual Fund, and how the Annual Fund supports Rensselaer and its students.
FLEXIBILITY – Volunteer activities are done in your own home and on the schedule that is most convenient for you. You choose the level of volunteer work that you can accommodate with your schedule.
VOLUNTEER TRAINING – Training and coaching is available to help you craft conversations that will yield results!
HELPING THE NEXT GENERATION – Know that your ambassadorship is adding value and opportunity for Rensselaer students – our future alumni and alumnae.
Thoughts from Dr. Norman Miller '60, Former Patroon Society Volunteer
Why did you choose to volunteer for the Patroon Society Volunteer program?
"I want the burden of paying off loans minimized for Rensselaer graduating students. The Patroon-level alumni donations to the Rensselaer Annual Fund are used as an important part of providing scholarship support to students, therefore minimizing the need for student loans."
Did you feel the training and tools provided helped prepare you for the "job?"
"Both the tools and the training are very helpful in preparing one for the process of calling alumni and then asking them for donations. Training covered the several possible responses of alumni to your donation request and how to proceed after each response."
What were the most pleasantly surprising things you found about speaking with fellow alumni?
"I was able to connect with alumni from a wide variety of backgrounds. Several alumni talked freely about one subject, such as their extended family; Rensselaer achievements; and changes to their local economy. It was enjoyable to connect in this way. While a few of the conversations were short and focused, and a couple even curt, the positive outweighed the negative."
What is one piece of advice you would give to someone thinking about volunteering their time for the Patroon Society Volunteer program?
"At first the calling process appears to be complex and intimidating, but once you get the hang of it, it's not a daunting task. I suggest you write down the entire process you will follow, using the training documents and your notes. Then submit any questions
you have to the Rensselaer team leader, who will graciously and thoroughly answer your questions. Once you are prepared, and start making calls or sending letters or email, the calling process begins to come naturally."
How have you felt your efforts have made an impact on Rensselaer?
"Most of the alumni with whom I talked have made donations: a few are considering making donations. Many of these donations are very generous."