Supporting Fraternities and Sororities: How You Can Help
Founded in 1853, the fraternity and sorority system at Rensselaer is one of the first to be established on a university campus in the United States. We are proud to continue to celebrate this rich heritage and more than 160 years of value and tradition. There are many ways that you can support current and future generations of students continuing the tradition of Greek Life at Rensselaer.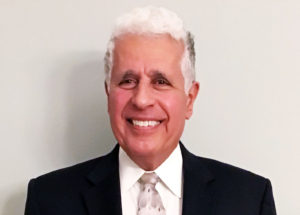 Delta Phi Fraternity Board MemberChapter Advisor Emeritus
"The friendships that are at the core of fraternities and sororities grow deeper over time until one day, as with me, you are in your 70s and your brothers continue to mean more and more to you. The bonds don't dissipate over time; to the contrary, they become stronger and one day you realize that, yes, this will last my entire life. That's a gift."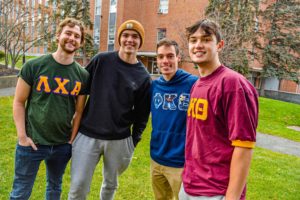 Chapter Support Funds can be established by fraternities and sororities that are recognized and in good standing with the Institute. These are dedicated funds the chapter can use to assist with specific operational costs, specifically mortgage payments, utility expenses, and essential house renovations or repairs.
Donations to these individual chapter funds are fully tax deductible and, in addition to being applied to each chapter, will be counted as part of the individual's lifetime giving to Rensselaer. And, they can be eligible for corporate match – a great way to multiply and maximize your gift if your company participates.
Thank you to the following fraternities who established a Chapter Support Fund:
Acacia
Alpha Chi Rho

Alpha Epsilon Pi

Chi Phi
Delta Kappa Epsilon
Delta Phi
Phi Mu Delta
Phi Sigma Kappa
Pi Lambda Phi
Sigma Alpha Epsilon
Sigma Phi Epsilon
Tau Epsilon Phi
Theta Xi
Zeta Psi
To set up a Chapter Support Fund, fill out this form.
Chapter Support Funds: The Benefits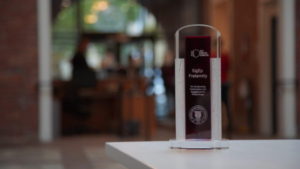 "The Chapter Support Fund is a great way for your alumni to receive tax deductibility for their contributions [to their fraternity]. We appreciate the partnership and look forward to other mutually beneficial endeavors in the future."
– BRIAN MICHALKA '16, SigEp Alumni Board Treasurer
"Congratulations to the brothers of SigEp, winners of the 2021 Chapter Champion competition, with the largest number of gifts raised. They have already put the funds they raised to work – helping fund operational costs for their facilities, including a roof replacement, paying property taxes, and other housing-related expenses typically funded by rental income from undergraduate members.
All eligible chapters are encouraged to participate by setting up a Chapter Support Fund, if you have not already.
Your gift today can help meet immediate and pressing needs for current students.
Other Ways to Support the Fraternity and Sorority Fundraising Campaign:
Fraternity and Sorority Scholarship Fund
Awarded annually to students with the greatest need within fraternity and sorority life, a Fraternity & Sorority Scholarship Fund was established by Board of Trustees Chair Arthur F. Golden '66, to continue our commitment to the financial needs of students within the Fraternity & Sorority Commons community.
Fraternity and Sorority Development Fund
The Fraternity and Sorority Development Fund has been providing support to educational and leadership program opportunities for fraternities and sororities since 1991.
Gifts to this fund support development opportunities for chapters, including leadership workshops and conferences, alumni workshops and professional workshops, campus speakers, conference registration fees, and fraternity and sorority promotional materials.
FRATERNITY AND SORORITY COMMONS FUND
Also established by Board of Trustees Chair Arthur F. Golden '66 and his wife, Elisabeth, this fund helps provide financial support to the fraternity and sorority community. This fund will support student leadership opportunities, improvements to physical spaces, and overall support of the recognized fraternity and sorority community.
Funds can also be designated to the Annual Fund in support of students, or to another fund of your choice.
Corporate Match
Double your gift! If your company participates in the corporate match program, you can double the value of your gift! 
Mailing a Gift
If you don't want to donate online, you can mail a check or money order to the address below. Please put the name of the fund that you are designating your gift to in the memo field:
Gifts Processing Center
P.O. Box 3164
Boston, MA 02241-3164