This fund, recently established in order to support the efforts in fighting the COVID-19 pandemic, supports the continued advancement of ongoing research initiatives, including the following:
Battling COVID-19.  
Our researchers are seeking new therapeutic solutions to the treatment of the disease, including the new development of new materials and rapid manufacturing methods, developing new methods for predicting, tracking and analyzing epidemiological spread, and addressing challenges for the supply of Personal Protection Equipment (PPE). Rensselaer has also allocated the use of AiMOS, one of the most powerful computing systems on the planet and the result of our longstanding partnership with IBM, to research focused on addressing the global pandemic.
Promoting Human Health.  
Beyond COVID-19, so many threats to human health and well-being remain.  We are performing cutting-edge work at the forefront of critical fields, such as the use of controlled lighting environments for the therapeutic treatment of Alzheimer's Disease, using machine learning to predict Autism, as well as advancing the broad field of neuroscience.  They are also at the forefront of the burgeoning biomanufacturing field.
Preserving Global Energy and the Environment.
Balancing the provision and consumption of energy with its impact upon the global environment is perhaps the most urgent challenge facing humankind.  We are providing key advances in the fields of energy generation, storage and transmission.  We are also developing new solutions for mitigating greenhouse gas emissions, and protecting water and soil, the two most critical aspects of the natural environment.  Finally, we continue to build bold new initiatives to integrate solutions to the energy, transportation, health, environmental, and policy challenges of future cities across the globe.
Fostering Engines of Innovation. 
We are designing the new materials, integrated systems, and computation and data architectures that will drive the technologies of tomorrow.  Our researchers are creating materials that can transform the ability to provide cost-effective fuel cells for transportation, and developing new manufacturing methods that integrate robotics, high power computation, and adaptive processing for the foundations of new technologies.  We are at the forefront of advancing the basic science engineering applications of artificial intelligence.
Opening Windows into New Worlds. 
We are applying a remarkable set of tools that provide new windows into science, engineering and living systems.  From observing the motions of atoms and probing the interior mechanisms of cells, to replicating the conditions on earth when life first emerged, to providing new pathways to understanding our galaxy, and to unleashing one of the world's most powerful supercomputers, our researchers are applying a remarkable set of instruments to unlocking the mysteries of the universe.   And, where the instruments don't already exist, we invent them.  These instruments are the foundations of our ability to lead science and engineering in fields that change the world.
"Gifts in support of these critically important research areas will allow our faculty and students to advance the vision of Rensselaer in changing the world."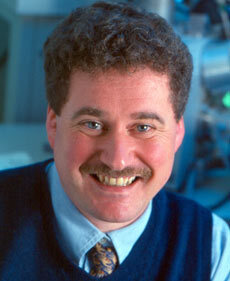 Robert Hull Ph.D.
Acting Vice President for Research
Henry Burlage Jr. Professor of Engineering
Director of Center for Materials, Devices, and Integrated Systems