Leave Your Mark!
Rensselaer alumni and parents have the special opportunity to mark a special occasion or honor their student with an engraved paver. Pavers are displayed at the East Campus Athletic Village (ECAV) Plaza.
Gifts of $2,500 or more to the Rensselaer Annual Fund, Parents Annual Fund, or other related Institute fund entitle you to an engraved paver and qualify you for membership in the prestigious Patroon Society or Society of Families. Parents, if your family's membership remains current during your child's senior year, you will also receive preferred seating at Commencement.
Don't miss out on this opportunity to commemorate your special achievements at Rensselaer! If you have any questions please contact:
Office of Annual Giving
givenow@rpi.edu
518-276-6055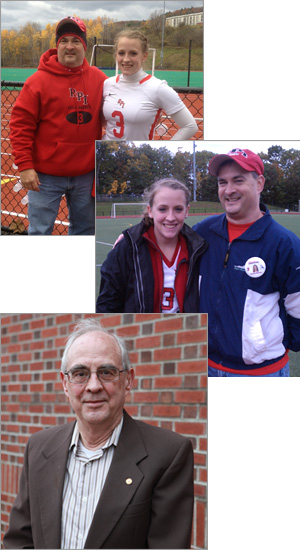 As Rensselaer alumni and parents, we're proud of our association with the Institute and all it's done for us. We're also proud of Kelsea and her achievements as a student and as an outstanding member of the Women's Field Hockey Team. We're happy to show our support for Kelsea and Rensselaer with an ECAV Paver gift!
Paul Jean Messer '90, MS '91
Parent '15
Dave Messer '60, MS '62 '67
Parent '91,
Grandparent '15