Members of the club RPI Forge are collaborating virtually to create personal protection equipment (PPE) for healthcare providers. Using their personal 3D printers – and any others they can gain access to – the students are distributing several hundred face shields a week.
It all started in mid-March when the campus announced classes would be moving to remote learning for the remainder of the semester. RPI Forge executive members met to discuss how they could work together in a remote capacity to help during this pandemic, while still meeting the equipment needs of the Rensselaer community. They put a call out on social media to members asking for help.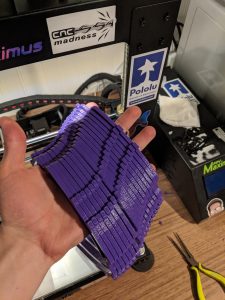 Russell Roberts '21, president of RPI Forge, said about 50 percent of their members responded saying they had 3D printers and wanted to help. Now, each of those members are creating approximately 50 face shields a week. With the help of 3D printers from his high school, Roberts himself is creating around 100 shields each week. He's been working closely with a production company in California where he lives, to distribute them to healthcare professionals. Approximately 400 shields a week are going to St. Peter's Health Partners here in Albany, thanks to two Rensselaer alumni who reached out when they saw the social media post.
"We're just a student club trying to do our part while you can't be on campus," said Roberts. "While we can't be on campus without machines, we want to still try to do good."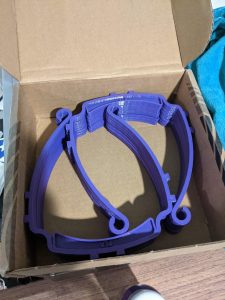 The group is also looking into creating Ear Savers and face shields for dentists, and are open to creating other PPE if there is a request and they are able to do so.
RPI Forge is an on-campus, student-run makerspace that provides the Rensselaer community access to equipment, such as 3D printers, laser cutters, and resources for manufacturing projects. Within the School of Engineering, RPI Forge also acts as a collaborative environment for the Rensselaer community to share ideas, network and work together. RPI Forge was established four years ago as a result of a need for 3D printers and laser cutters. It has grown over the years to include about 400 members each semester, and provides workshops, outreach events and design competitions.
For more information on RPI Forge, visit their website at https://www.rpiforge.dev/