More than 3,500 alumni, alumnae, and parents call the Lone Star State their home – here's your opportunity to connect with them! The Rensselaer Texas Triangle Network (RTTN) was created to better connect our Texas community.
Engagement in the RTTN is designed around related topics that tie the community back to campus through conversations and forums around pressing global challenges and opportunities that align with the Institute's expertise in groundbreaking interdisciplinary research and innovative pedagogy. The RTTN offers opportunities for engagement around business development, career advancement, graduate recruitment and student placement, and seeks to facilitate strategic partnerships among individuals, companies, foundations, government agencies and the Institute.
To succeed, the RTTN needs an exemplary group of leaders and influencers to set the pace and light the way toward a more meaningful Rensselaer alumni/ae experience. The Executive Council provides guidance and advisory expertise that will further harness the strength of our alumni/ae in Texas, and provides leadership in support of our Capital Campaign, Transformative: Campaign for Global Change.
Council members have a front row seat to research insights from renowned Rensselaer faculty, access to the highest levels of Institute leadership, and opportunities to foster fruitful connections with other notable alumni/ae in the region. Member terms are for three years and there are two types of memberships available. Membership gifts support the Rensselaer Annual Fund and are fully tax deductible.
LEADERSHIP LEVEL (3-YEAR TERM)
$100,000 payable over five years
MEMBER LEVEL (3-YEAR TERM)
$50,000 payable over five years
Priority access to cutting-edge research on campus, including opportunities for partnership, investment, and recruitment
Serve as a key advisor to the Executive Council Chair and Co-chair and as a recognized brand ambassador for Rensselaer throughout the region
VIP Invitations to presidential, networking, and alumni/ae events in the region, with an opportunity to engage with Institute leadership
Invitations to serve as a thought leader and expert on panels at high-profile engagements and alumni/ae events focused on innovation, intellectual discovery, and entrepreneurship
Invitations to small-scale gatherings with influential leaders in academia, business, government, and philanthropy
Opportunity to host alumni/alumnae and fellow Executive Council members
Dedicated webpage with photos and biographies of Executive Council members
Participate in Philanthropy

Help identify, cultivate, and recruit new Executive Council members.
Support, and encourage support for, the pillars and priorities of Transformative: Campaign for Global Change

Bridging the Gap

Faculty 500
The Third-Century Campus
Host thought leadership and networking events to showcase alumni and Institute leadership.
Liaise with alumni serving as regional and corporate ambassadors.
Represent and promote the Rensselaer brand at place of business and in the community.
Support Recruitment, Placement and Partnership Opportunities
Identify and provide Arch opportunities.
Support recruitment and hiring of Rensselaer graduates.
Partner with Rensselaer to build corporate partnerships.
Promote incoming student recruitment.
Executive Council Co-Chairs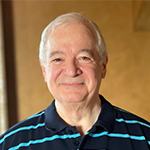 Jeffrey L. Kodosky '70
Trustee, Rensselaer Polytechnic Institute
Business and Technology Fellow, National Instruments
Jeffrey L. Kodosky '70 co-founded National Instruments (now NI) in 1976 and subsequently served as the company's vice president of research and development from 1980 until he was named an NI Business and Technology Fellow in 2000. National Instruments is recognized as an industry leader in instrument control. Mr. Kodosky holds 68 patents associated with LabVIEW technology and was inducted into the Electronic Design Engineering Hall of Fame for his invention.
Mr. Kodosky is a member of the Board of Trustees of Rensselaer Polytechnic Institute. He also serves on the University of Texas at Austin College of Natural Sciences Advisory Council, the UTeach Advisory Council, the University of Texas Physics Department Advisory Council, and the Advisory Group at Southwest Texas State University's Math Department.
In 1999, he received the University of Texas at Austin College of Natural Sciences Hall of Honor Award and the Rensselaer Alumni Association Fellows Award. He was recognized with the Woodrow Wilson Award for Corporate Citizenship. In 2018, he received the RAA Distinguished Service Award as well as the RPI Presidential Lifetime Achievement Award. In 2019, he was inducted into the National Inventors Hall of Fame.
He earned his bachelor's degree in physics from Rensselaer Polytechnic Institute in 1970.

Michael J. Miller '80
Chief Executive Officer and Partner
Midstream Power, LLC.
Mr. Michael Miller '80 has over 35 years of experience as a private equity investor and corporate executive, both managing and investing in companies focused on the energy, utilities, and communications sectors, which include conventional and renewable power generation, midstream oil and gas, LNG, water utilities, natural gas, power trading and origination, and cable television.
Mr. Miller is chief executive officer and partner of Midstream Power, LLC, which was formed in 2018 to pursue opportunities to develop and invest in projects that reduce the electric and thermal costs for North American upstream and midstream operators.
Previously, Mr. Miller was chief executive officer of Quantum Utility Generation (QUG), a private equity-backed portfolio company that pursued opportunities to own and operate fossil and renewable generation projects in North America and the Caribbean basin. Prior to joining QUG, Mr. Miller was a managing director at Oaktree Capital Management and a partner and member of the senior management team of Highstar Capital, L.P.
Before joining Highstar in 2001, Mr. Miller had a career in infrastructure management, finance, investments, and project development at Enron North America from 1993 to 2001, and FPL Group (ESI Energy) from 1987 to 1993.
Mr. Miller has served on the board of directors of several private companies focused on the power generation, waste management, waste-to-energy, midstream oil and gas, and water utilities sectors as well as being a former director of Kinder Morgan, Inc.
Mr. Miller received a Bachelor of Science in Management from Rensselaer Polytechnic Institute and a Master of Business Administration from the University of Chicago. He is a CFA charterholder.
Executive Council Vice Chair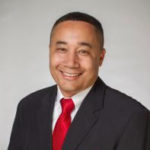 Keith Moo-Young '92 M.S., '95 Ph.D.
Vice Provost and Dean of Undergraduate Education
Rensselaer Polytechnic Institute
During more than two decades as a leader, researcher and instructor in higher education, Dr. H. Keith Moo-Young has supported the success of thousands of undergraduate and graduate students and has been instrumental in the growth of public and private universities on both coasts.  Dr. Moo-Young is the Vice Provost and Dean of Undergraduate Education at Rensselaer Polytechnic Institute.
Dr. Moo-Young served as Chancellor of Washington State University Tri-Cities.  He was formerly the Dean of the College of Engineering, Computer Science and Technology at California State University-Los Angeles. He holds a Ph.D. and Master's of Science in Civil-Environmental Engineering from the Rensselaer Polytechnic Institute, Master's of Technology Management from the University Pennsylvania, and is a licensed professional engineer, fellow of the American Society of Civil Engineers, the American Association for the Advancement of Science, and Board Certified Environmental Engineer by the American Academy of Environmental Engineers. He was formerly the Interim Dean and Associate Dean for Research and Graduate Studies at Villanova University, and has served as a Professor at Lehigh University.
Currently, he utilizes AI and machine learning to predict student performance.  The emphasis of his research is on sustainability of hazardous and solid waste management and technologies. As a researcher, Dr. Moo-Young has secured over millions in research funding from federal and state agencies and corporations such as the NSF, DOE, Department of Education, and Department of Defense.  Dr. Moo-Young has led an industry consortium research project on Manufactured Gas Plant Remediation Strategies for the Electric Power Research Institute that included fifteen Public Utilities.  Furthermore, he has over 200 refereed papers and invited talks.  He is also the co-inventor of one patent.
Dr. Moo-Young has received numerous national awards including service as an American Association for the Advancement of Science Policy Fellow.  He served as a member of U.S. EPA Charter Science Advisory Board and is the former Chairs of the Environmental Engineering Committee.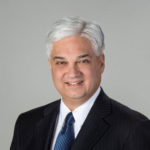 Matthew Aguiar '79
Retired Senior Vice President
ExxonMobil Chemical Company
Matthew (Matt) J. Aguiar '79 retired as senior vice president of ExxonMobil Chemical Company in March 2019 after 38 ½ years of service.
Mr. Aguiar received a Bachelor of Science degree in chemical engineering from Rensselaer Polytechnic Institute and a master's degree from the Krannert School of Management at Purdue University. He joined Exxon Chemical Company in 1980 at the Baytown Chemical Plant in Texas.
He advanced through business, operations and technical roles in various chemical affiliates in the United States and Singapore prior to the merger between Exxon and Mobil in 1999.
In 2000, Mr. Aguiar became vice president of the basic chemicals business in Asia Pacific based in Singapore. In 2002, he was named site manager of the Baton Rouge Chemical Plant. Mr. Aguiar became vice president of global aromatics in 2004 and, in 2006, was named vice president of the global basic chemicals business.
Beginning in 2009, and based in Singapore, Mr. Aguiar became Asia Pacific refining director for ExxonMobil Refining and Supply and concurrently served as director and chairman of Tonen General Sekiyu K.K. (Japan). He then served as chairman and managing director of ExxonMobil Asia Pacific Pte Ltd. and as the Asia Pacific manufacturing director for ExxonMobil Chemical.
In 2014, Mr. Aguiar returned to Houston as senior vice president of the company's global basic chemicals, intermediates, synthetics, catalysts & licensing businesses and global marketing. In addition, he served as the chairman of Infineum, a joint venture between ExxonMobil and Shell.
In 2017, Mr. Aguiar became senior vice president of global operations, located in Houston Texas for ExxonMobil Chemical Company. He was responsible for its global, integrated manufacturing operations, global supply chain, and the Manufacturing Support and Safety & Security/Health/Environmental organizations. He also served on the board of the American Fuel and Petrochemical Manufacturers.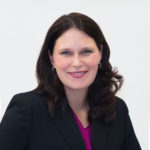 Mary Anne Brelinsky '96
President
EDF Energy North America
Mary Anne Brelinsky '91 currently serves as President of EDF Trading and EDF Energy Services, the North American trading and customer facing business within the EDF Group. EDF is the world's largest utility and producer of electricity. Mrs. Brelinsky joined EDF Trading as a Vice President responsible for the Texas power business. In that role, she grew EDF's customer base to include energy management and optimization services for load and generation customers ranging from natural gas, wind, battery storage, and solid fuel power stations. EDF promoted Mrs. Brelinsky to President in 2014. In her current role, she responsible for EDF's Power and Natural Gas Retail business, the Generation Services business, as well as Natural Gas and Power Trading in the United States and Canada.
Mrs. Brelinsky serves on the Board of Directors for Atlas Scholars, DK Energy, the Gulf Coast Power Association, and the Greater Houston Women's Chamber of Commerce. She also serves on the Advisory Council for the Women's Energy Network and the University of Houston Energy Advisory Board. Mrs. Brelinsky holds a Bachelor of Science degree in engineering from Rensselaer Polytechnic Institute, Magna Cum Laude, and a Master's in Business Administration from the University of Houston.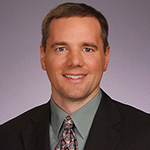 Don Burgio '89
Advisor – Cybersecurity & AI/ML
Don Burgio '89 graduated with a Bachelor of Science degree in electrical engineering from Rensselaer Polytechnic Institute. He also holds a Master of Business Administration degree and a Master of Science degree in security engineering, both from Southern Methodist University, and a Ph.D. in information assurance from Nova Southeastern University. Dr. Burgio has over 30 years of experience in technology leadership roles. He began his career in software and telecommunication systems engineering at MCI, ultimately becoming Vice President for Network Systems; following Verizon's acquisition of MCI, he served in various roles, including Executive Director of product engineering for fraud, identity, and cybersecurity solutions for global enterprise customers. After retiring from Verizon, Dr. Burgio is now engaged in the research and development of Artificial Intelligence (AI) and Machine Learning (ML) solutions for a cybersecurity startup company. He also serves on the advisory board of another startup focused on Web3 technologies and serves on two non-profit boards as VP & Treasurer for the Rensselaer Alumni Association (RAA) and Alumni Relations Director for Sigma Phi Epsilon's RPI chapter. Dr. Burgio has previously served on industry advisory boards for two universities and as a volunteer teaching electronics, robotics, and programming to at-risk youths. He has been recognized with the RAA's Director's & Alumni Key Awards and Sigma Phi Epsilon's Distinguished Alumnus Award.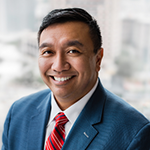 Alfonso Garcia Chan '91
Partner
McKool Smith
Alfonso Garcia Chan '91 graduated from Rensselaer Polytechnic Institute with a Bachelor of Science cum laude in materials engineering. He was a member of Naval ROTC and Pep Band.
Mr. Chan is a trial lawyer who focuses on litigating and licensing complex intellectual property cases on behalf of universities, research institutes, and technology companies. His matters are primarily focused on semiconductors and electronic technology-intensive matters, as well as biomaterials and medical devices. Mr. Chan represents plaintiffs and defendants in district courts nationwide and before the Federal Circuit Court of Appeals. He is also registered to practice before the U.S Patent and Trademark Office (USPTO) and has experience in inter partes review proceedings before the Patent Trial and Appeal Board (PTAB). His international practice includes handling matters in China, Taiwan, Japan, Korea, and Europe.
Mr. Chan served as an adjunct professor of International Comparative Law at Southern Methodist University, Dedman School of Law. Prior to practicing law, he was an officer in the United States Navy and a nuclear propulsion engineer at Naval Reactors Headquarters.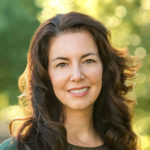 Sharon Vickery Chan '91
Sharon Vickery Chan '91 graduated from Rensselaer with a B.S. in materials engineering. She was on the cross country team and participated in the co-op program with Benet Laboratories.
During her engineering career, Mrs. Chan analyzed tank cannons at the U.S. Army's Watervliet Arsenal, managed the U.S. Navy's Manufacturing Technology program and Naval Centers of Excellence, and built missile systems for Texas Instruments and Raytheon. Mrs. Chan received her Master of Engineering Administration (MEA) degree in Industrial and Systems Engineering from Virginia Tech.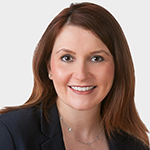 Caryn Fuller '99, '00G
Partner
HKA
Caryn Fuller '99, '00G graduated from Rensselaer Polytechnic Institute with a Bachelor of Science and Master of Engineering degrees in civil engineering. She is a certified professional with the Occupational Safety and Health Administration and is a LEED-accredited professional in building design and construction. Ms. Fuller has completed the American Bar Association Construction Law Trial Academy Program. She was a member of Pi Beta Phi throughout her time at RPI.
Ms. Fuller is a civil engineer with over 23 years of experience. She has been appointed as an expert and assisted as the named expert on numerous occasions. Ms. Fuller has been cross-examined in arbitration, including giving concurrent evidence (hot-tubbing), and has assisted on disputes for projects with values of up to $20 billion. Her expert work covers delay, quantum and technical disciplines for sectors ranging from buildings and infrastructure to industrial, power and utilities, mining and minerals, and oil and gas. Ms. Fuller's professional experience includes mechanical and process engineering, construction, project management, project controls management, and construction claims analysis. She is a project and program leader with a proven track record in leading high-profile, large-scale global construction initiatives, focusing on cost control, scheduling, and reporting. Ms. Fuller's expertise includes standard of care, scheduling issues, productivity issues, procurement delays, forensic document investigations, and cost analysis and damages. She has supported clients in arbitration (both international and domestic) and mediation, delivering expert analysis, reports, and rebuttals.
Ms. Fuller is the partner in charge of HKA's Houston Practice. She currently serves as a board member for the Rice Global Engineering and Construction Forum and for the Energy Industries Council.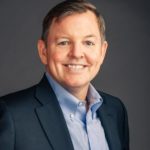 Kirk Schell '88
President
Global Components, Arrow Electronics
Kirk Schell '88 is president of Arrow's global components business, which provides sales, marketing, engineering and supply chain services to semiconductor and passive electromechanical component suppliers and their customers.
Prior to joining Arrow, Mr. Schell spent nearly 25 years at Dell Technologies, where he was most recently responsible for global online B2B sales. Previously, he led sales for Dell's client solutions portfolio in the Asia-Pacific region and was the general manager of Dell's displays group.
Mr. Schell holds a Bachelor of Science in Mechanical Engineering from Rensselaer and a Master of Business Administration from The University of Michigan.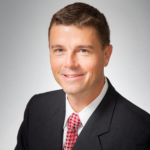 Reid Wiseman '97
Chief NASA Astronaut
National Aeronautics and Space Administration
Mr. Reid Wiseman '97 has served over 20 years as a naval officer. Since 2009, he has been assigned to the National Aeronautics and Space Administration in Houston, Texas as an astronaut.
Mr. Wiseman's career has primarily been focused on complex team operations in high-stress situations. The pinnacle of this occurred in 2014 when Mr. Wiseman spent 165 days in low earth orbit conducting research in microgravity and maintaining the International Space Station. From 1997 until 2009, Mr. Wiseman served as a pilot and test pilot with the US Navy. During that time, he flew over 30 types of aircraft and spent 2.5 years at sea on various ships.
Mr. Wiseman received a Bachelor of Science degree in computer engineering from Rensselaer Polytechnic Institute and a Master of Science degree in systems engineering from Johns Hopkins University.
FOR MORE INFORMATION CONTACT
Ben M. Stickan, MBA, CFRE
Senior Advancement Officer
Office of Institute Advancement
Rensselaer Polytechnic Institute
518-545-8078
stickb@rpi.edu