The Network
Nearly 4,000 alumni/ae, and parents call the Bay Area and Silicon Valley region their home – here's your opportunity to connect with them. The Rensselaer Silicon Valley Network (RSVN) was created to better connect our regional alumni/ae to their alma mater and to each other.
Engagement in the network is designed around shared career and business interests, related topics that tie alumni/ae back to campus through conversations and forums around pressing global challenges and opportunities that align with the Institute's expertise in groundbreaking interdisciplinary research, and innovative pedagogy.  The RSVN offers opportunities for engagement around business development, career advancement, graduate recruitment, and student placement, and seeks to facilitate strategic partnerships among individuals, companies, foundations, government agencies, and the Institute.
RENSSELAER SILICON VALLEY NETWORK
OF ALUMNI/AE AND PARENTS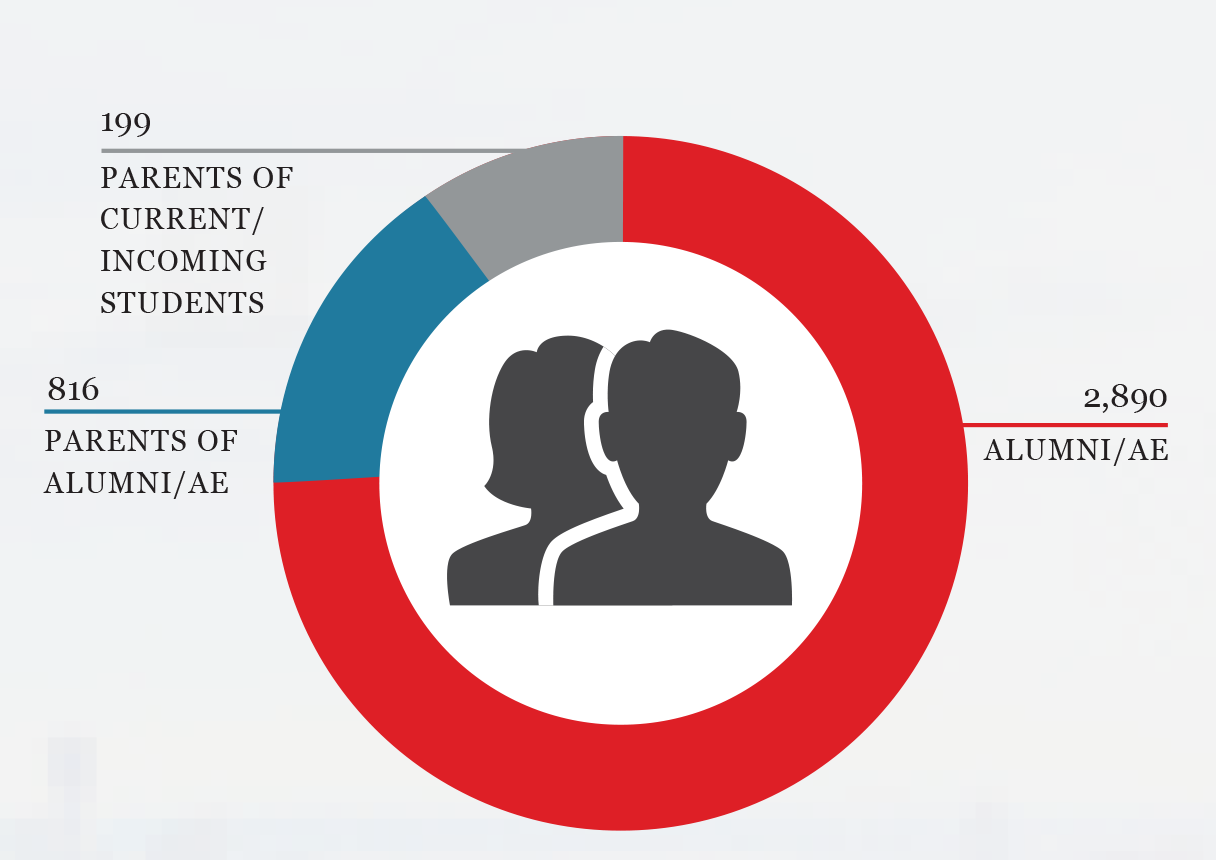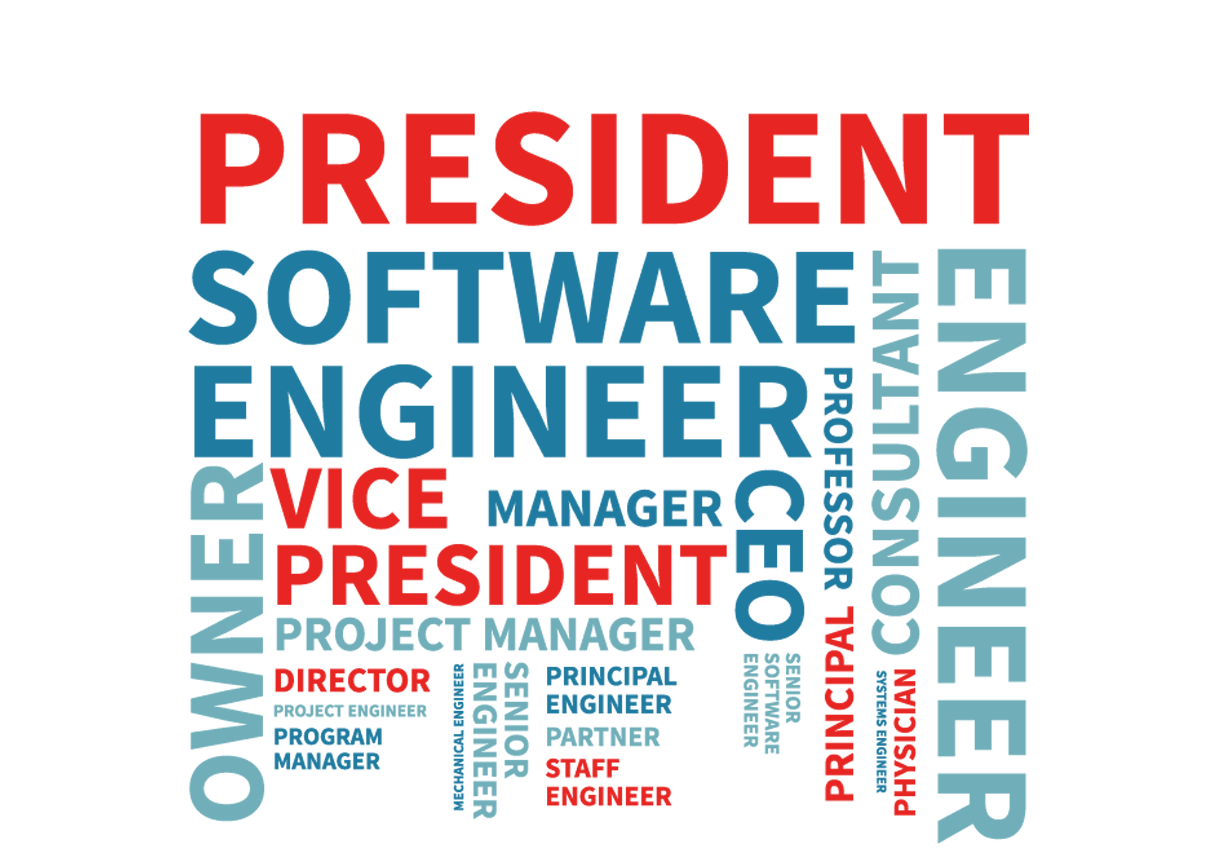 TOP EMPLOYERS BY INDUSTRY:
TECHNOLOGY
Apple

Applied Materials

Cisco

Cypress

Facebook

Google

Hewlett-Packard

IBM

Intel

Juniper Networks

NVIDIA

Oracle

Qualcomm

Salesforce

ViaSat
TOP EMPLOYERS BY INDUSTRY:
AEROSPACE & DEFENSE
Aerospace

BAE Systems

Bechtel

Boeing

General Dynamics

General Electric

Hughes

Jet Propulsion Laboratory

L3

Lockheed Martin

NASA

Raytheon

U.S. Airforce

U.S. Marines

U.S. Navy
Executive Council
To succeed, the RSVN needs an exemplary group of leaders and influencers to set the pace and light the way toward a more meaningful Rensselaer alumni/ae experience. We are asking you to join the Executive Council to provide guidance and advisory expertise that will further harness the strength of the RSVN, and to provide leadership in support of the Rensselaer capital campaign, Transformative: Campaign for Global Change.
As a council member you will have a front row seat to research insights from renowned Rensselaer faculty, access to the highest levels of Institute leadership, and opportunities to foster fruitful connections with other notable alumni/ae in the region. All membership dues are contributed to the Rensselaer Annual Fund to support scholarships and are fully tax deductible.
LEADERSHIP LEVEL (3-YEAR TERM)
$60,000 gift commitment over five years (includes 10 tickets to the Rensselaer West Coast Scholarship Gala)
MEMBER LEVEL (3-YEAR TERM)
$50,000 gift commitment over five years (includes 2 tickets to the Rensselaer West Coast Scholarship Gala)
Priority access to cutting-edge research on campus, including opportunities for partnership, investment, and recruitment
Opportunities to be a part of transformative conversations on the ground floor, and to participate in the tackling of global challenges with researchers who are working on the front lines of innovation
Lead/Participate in Executive Council subcommittees on targeted initiatives
Serve as a key advisor to the Executive Council chair and co-chair and as a recognized brand ambassador for Rensselaer throughout the region
VIP Invitations to presidential, networking, and alumni/ae events in the region, with an opportunity to engage with Institute leadership
Invitations to serve as a thought leader and expert on panels at high-profile engagements and alumni/ae events focused on innovation, intellectual discovery, and entrepreneurship
Invitations to small-scale gatherings with influential leaders in academia, business, government, and philanthropy
Opportunity to host alumni/alumnae and fellow Executive Council members at your company or private club
Dedicated webpage with photos and biographies of RSVN Executive Council members
Password-protected access to a private web portal with robust project management and reporting tools for internal communication and collaboration
Participate in a minimum of two Executive Council meetings per year with fellow members
Host RSVN industry events featuring distinguished alumni/ae, Institute leadership, academic deans, and renowned faculty from the Lally School of Management, and Schools of Architecture, Engineering, Science, and Humanities, Arts, and Social Sciences
Assist Rensselaer in creating strategic alliances with leading business accelerators to build relationships with promising start-ups
Partner with Rensselaer to build corporate partnerships through the implementation of an alumni/ae corporate champion model with emerging and established companies
Develop and support student recruitment strategies
and initiatives
Facilitate student placement for The Arch and Cooperative Education Program
Develop and support parent networking and volunteer participation in support of the Rensselaer community
Promote awareness of Rensselaer and its exceptional people, programs, platforms, and partnerships
Support Transformative: Campaign for Global Change initiatives and events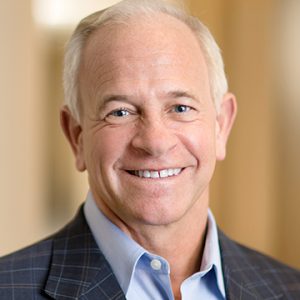 JOHN CAPEK '83, M.E. '84, M.E. '85, MBA '87, PH.D. '88
Executive Vice President, Ventures, Abbott
Dr. Capek was appointed to his current position in June 2015. In this role, he leads Abbott's venture investment organization. Previously, he had served as executive vice president, Medical Devices, and senior vice president, Abbott Vascular, heading up Abbott's global vascular business.
Before joining Abbott, Dr. Capek served in various management roles at Guidant Corporation, including president, Guidant Vascular Intervention and vice president and general manager of Bioabsorbable Vascular Solutions.
He also served as vice president and general manager of Guidant Germany and vice president, marketing, Guidant Cardiac Rhythm Management Group. Before joining Guidant, Dr. Capek was manager of New Product Technology at Eli Lilly and Company.
Dr. Capek has a bachelor's degree in biomedical engineering, a master's degree in biomedical engineering, a master's degree in electrical engineering, a Ph.D. in biomedical engineering, and a master's degree in business administration, all from Rensselaer.
Executive Council Co-Chair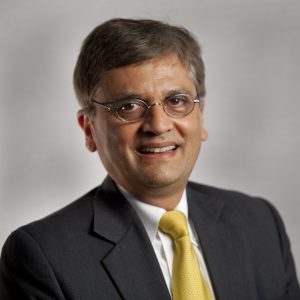 PRABHAT HAJELA, PH.D.
Provost, Rensselaer Polytechnic Institute
In this role, he is responsible for all academic portfolios at the Institute and, in collaboration with the Vice President for Research, works to strengthen the research missions of the Institute. An aerospace engineer by training, Dr. Hajela has conducted research at NASA's
Langley and Glenn Research Centers, and the Eglin Air Force Armament Laboratory. He also worked at The Boeing Company as the Boeing-A.D. Welliver Fellow in 1995.
In 2003, Dr. Hajela served in the U.S. Senate as a Congressional Fellow, responsible for Science and Technology Policy in the Office of Senator Conrad Burns (R-MT). He has previously served as the Vice Provost and Dean of Undergraduate Education, where his broad administrative mandate included oversight of all undergraduate programs at the Institute, including engaging the five academic schools in program development and implementation.
Dr. Hajela also served as the Administrative Dean of the School of Humanities, Arts, and Social Sciences in 2010–2011. He earned his undergraduate degree in aeronautical engineering, in 1977, from the Indian Institute of Technology, Kanpur.
He received two masters' degrees, the first in aerospace engineering from Iowa State University in 1979, and the second in mechanical engineering from Stanford University in 1981. He received a Ph.D. in aeronautics and astronautics from Stanford University in 1982.
Rensselaer Silicon Valley Executive Council
Deepak Chandani, P'18
CEO, Anthem Group of Companies
Information coming soon
Karishma Chandani, P'18
COO, Anthem Group of Companies
Information coming soon
Sandeep Mirchandani '88
CEO, Beetl Robotics
Mr. Mirchandani is chief executive officer of Beetl Robotics, a company dedicated to providing best-in-class solutions with expertise in cloud networking, computer vision, and mechanical design. Having seen dramatic cost reductions during his 20+ years in the semiconductor industry, he sees robotics entering a similar golden era of mass adoption and wants to be at the forefront of bringing useful robots to businesses across the globe.
Prior to joining Beetl Robotics, Mr. Mirchandani served as chief technology officer at Alchemy Designs, which was acquired by Broadcom, where he previously was technical director for over 15years. Mr. Mirchandani earned a master's degree from Stanford University in electrical engineering in 1996 and a bachelor's degree in electrical engineering from Rensselaer in 1988.
Cheryl Porro, '93
Senior Vice President, Saleforce.org
Chair of the Women's Leadership Subcommittee
Ms. Porro is senior vice president of technology and products at Salesforce.org, a social enterprise that gets technology in the hands of nonprofits and educational institutions so they can connect with others and do more good. Cheryl leads her team to deliver transformational technology impact to tens of thousands of organizations through nonprofit and higher education products, including the Nonprofit Success Pack and Salesforce Advisor Link. She also leads the enterprise business systems team that supports and streamlines Salesforce.org operations with enterprise-grade technology solutions.
Prior to Salesforce, Cheryl held engineering and leadership positions at DigitalThink, Amazon.com, and Alexa Internet. She was listed as the 34th most powerful engineer of 2017 by Business Insider and as a female executive who may become the next Fortune 100 CTO. She is passionate about helping others reach their full potential, especially those underrepresented in STEM fields. Ms. Porro holds four U.S. patents in enterprise cloud computing, and earned her bachelor's degree in chemical engineering from Rensselaer.
Adrienne Roberts, P'21
Chair, Parents Subcommittee
Ms. Roberts is a full-time parent transitioning into an "empty-nester". She has two children, three dogs, a cat, and a very active husband.  As a mother, she has considerable experience with managing her kids' extracurricular teams and clubs—including soccer, lacrosse, Girl Scouts, and FIRST Robotics.
As a wife, her signature achievement is cooking a lovely meal for 15 people with two hours' notice.  She is an avid quilter and gardener, and loves spin class and hiking with her dogs.  She is the parent of one child born extremely premature and another child with Type 1 Diabetes. Her experiences parenting kids with "hiccups" in their development has enriched her life in ways that she would have happily avoided, but have given her an appreciation for finding value in life's little surprises.  Her son is the first in the family to attend Rensselaer. She and her husband, Bryan live in Portola Valley, CA. Ms. Roberts earned a bachelor's degree from UC Santa Barbara, and a master's degree in social work from Smith College.
John Russo, '78
CEO, Internet Technology Ventures
Mr. Russo is chief executive officer of Internet Technology Ventures. He is a private equity investor sourcing opportunities in cloud computing, SaaS, data center operations, and managed service providers, and has led a private equity portfolio of seed stage startups. He was co-investor with the Asset Management Company and board member of Libritas, which was acquired by NextWeb/Covad Communications. He was also an advisor at Advanced Telecom Group, a Texas Pacific Group portfolio company, an investor/advisor in Urban Media (BLEC), Here-U-Are (wireless), Fibercycle (blade servers), Invigo (online support), and Altimum (online printing).
Previously, Mr. Russo was the founder and chief executive officer of GeoNet Communications, one of the earliest internet infrastructure and services companies. Prior to GeoNet, Mr. Russo held senior positions at Hewlett Packard and Sun Microsystems. Before Hewlett Packard and Sun Microsystems, he was chief executive officer of Russo Brothers Development for over twelve years. He began his Silicon Valley career as an associate with the venture capital firm Merrill, Pickard, Anderson, and Eyre. Mr. Russo earned his bachelor's degree in electrical engineering from Rensselaer.
Rensselaer Silicon Valley Executive Council
Subcommittees
Each RSVN Executive Council member is asked to join one of five subcommittees. Each subcommittee meets twice per year and reports on its progress at the Council's semi-annual meeting. The five subcommittees are:
Rensselaer Silicon Valley Executive Council Reception with Jonathan Dordick, Ph.D., Senior Advisor to the President for Strategic Initiatives, and the Howard P. Isermann Professor of Biochemical Engineering, Rensselaer
Saint Francis Yacht Club
September 26, 2018
Rensselaer Silicon Valley Executive Council Fall Meeting with Council Chair John Capek, Ph.D. and Co-Chair Prabhat Hajela, Ph.D., Provost, Rensselaer
Rosewood Sand Hill
November 7, 2018
Rensselaer Silicon Valley Executive Council presents the Dean's Panel moderated by Curt Breneman, Ph.D. Dean and Professor, School of Science, on BlockChain
TBD- Western Digital
TBD – November 2018
Rensselaer Silicon Valley Executive Council presents the Provost's Salon with Provost Hajela
TBD – San Francisco
January 19, 2019
4thannual Rensselaer Silicon Valley Entrepreneurs Forum moderated by Dean Thomas Begley, Ph.D., Dean, Lally School of Management
Location TBD
March 6, 2019
Rensselaer Silicon Valley Accepted Students Reception – for new parents and students
Location TBD
TBD-April 2019
Rensselaer Silicon Valley Executive Council Spring Meeting with President Jackson, Council Chair Capek and Co-Chair Provost Hajela
TBD: Rosewood Sand Hill in Menlo Park, or Opus One Vineyards in Napa Valley
May 31, 2019
Rensselaer Trustee Nancy Mueller's Annual Garden Party and Summer Send-Off with President Jackson
Palo Alto
June 1, 2019
FOR MORE INFORMATION PLEASE CONTACT
Joseph D. Strodel, Jr.
Senior Advancement Officer, Principal Gifts,
Office of Institute Advancement
Rensselaer Polytechnic Institute
(518) 276-6095 (p)
(518) 281-1796 (c)
strodj@rpi.edu