More than 35,000 alumni and parents call New England their home – here's your opportunity to connect with them. The Rensselaer New England Network (RNEN) was created to better connect our regional alumni to their alma mater and to each other.
Engagement in the network is designed around shared career and business interests, related topics that tie alumni back to campus through conversations and forums around pressing global challenges, and opportunities that align with the Institute's expertise in groundbreaking interdisciplinary research and innovative pedagogy. The RNEN offers opportunities for engagement around business development, career advancement, graduate recruitment and student placement, and seeks to facilitate strategic partnerships among individuals, companies, foundations, government agencies and the Institute.
PARENTS OF CURRENT STUDENTS
To succeed, the RNEN needs an exemplary group of leaders and influencers to set the pace and light the way toward a more meaningful Rensselaer alumni experience. We are asking you to join the Executive Council to provide guidance and advisory expertise that will further harness the strength of the RNEN, and to provide leadership in support of the Rensselaer Capital Campaign, Transformative: Campaign for Global Change.
As a council member, you will have a front row seat to research insights from renowned Rensselaer faculty, access to the highest levels of Institute leadership, and opportunities to foster fruitful connections with other notable alumni in the region.
All gift commitments are contributed to the Rensselaer Annual Fund to support scholarships and are fully tax deductible. 
LEADERSHIP LEVEL (3-YEAR TERM)
$100,000 payable over five years
MEMBER LEVEL (3-YEAR TERM)
$50,000 payable over five years
Priority access to cutting-edge research on campus, including opportunities for partnership, investment, and recruitment
Serve as a key advisor to the Executive Council Chair and Co-chair and as a recognized brand ambassador for Rensselaer throughout the region
VIP Invitations to presidential, networking, and alumni events in the region, with an opportunity to engage with Institute leadership
Invitations to serve as a thought leader and expert on panels at high-profile engagements and alumni events focused on innovation, intellectual discovery, and entrepreneurship
Invitations to small-scale gatherings with influential leaders in academia, business, government, and philanthropy
Opportunity to host alumni and fellow Executive Council members
Dedicated webpage with photos and biographies of Executive Council members
Participate in Philanthropy

Help identify, cultivate, and recruit new Executive Council members.
Support, and encourage support for, the pillars and priorities of Transformative: Campaign for Global Change

Bridging the Gap

Faculty 500
The Third-Century Campus
Host thought leadership and networking events to showcase alumni and Institute leadership.
Liaise with alumni serving as regional and corporate ambassadors.
Represent and promote the Rensselaer brand at place of business and in the community.
Support Recruitment, Placement and Partnership Opportunities
Identify and provide Arch opportunities.
Support recruitment and hiring of Rensselaer graduates.
Partner with Rensselaer to build corporate partnerships.
Promote incoming student recruitment.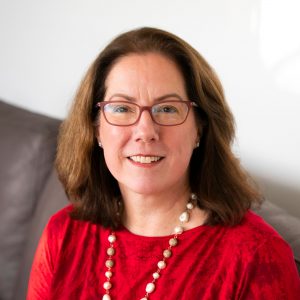 Kathryn I. Murtagh, Esq. '87
Chief Compliance Officer and Managing Director, Sustainable Investing, Harvard Management Company, Inc.
Rensselaer Polytechnic Institute Trustee
Kate Murtagh is the Chief Compliance Officer and the Managing Director for Sustainable Investing of Harvard Management Company, Inc. (HMC), a subsidiary of Harvard University, providing investment management of the University's endowment and related financial assets. Ms. Murtagh joined HMC in 2006.
As Chief Compliance Officer, Ms. Murtagh is responsible for regulatory and legal matters relating to HMC's investment activities. In this capacity, Ms. Murtagh has extensive expertise in the structuring and implementation of various investment strategies including co-mingled funds, separately managed accounts, joint ventures, private REITS, and direct asset ownership.
As Managing Director, Sustainable Investing, Ms. Murtagh is responsible for designing and implementing HMC's sustainable investing program across all asset classes. Ms. Murtagh developed HMC's first sustainable investing policy and worked closely with Harvard University in its decision to become the first US endowment signatory to the United Nations-supported Principles for Responsible Investment.
Ms. Murtagh was named a 2017 Leader in the Law by Massachusetts Lawyers Weekly for her innovative work in sustainable investing.
Prior to joining HMC, Ms. Murtagh was a partner in the Business Law Department of Goodwin Procter LLP, a national law firm based in Boston, MA.
Ms. Murtagh earned a B.S. in Management from Rensselaer Polytechnic Institute and a J.D. from Cornell Law School, where she served as Managing Editor of the Cornell Law Review
EXECUTIVE COUNCIL VICE CHAIR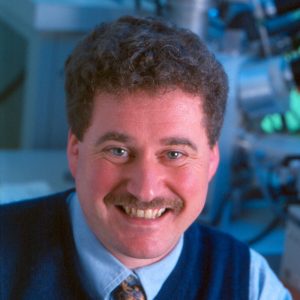 Robert Hull, Ph.D.
Henry Burlage Professor, Director for the Center of Materials, Devices and Integrated Systems, and Acting Vice President for Research at Rensselaer Polytechnic Institute
Robert Hull is the Henry Burlage Professor, Director for the Center of Materials, Devices and Integrated Systems, and Senior Associate Vice President for Research at Rensselaer Polytechnic Institute, which he joined in Jan. 2008.  He received a Ph.D. in Materials Science from Oxford University in 1983. He then spent ten years at AT&T Laboratories in the Physics Research Division. He next joined the faculty of the MSE Department at the University of Virginia, where he was the Charles Henderson Professor of Engineering, Director of the NSF-MRSEC Center on "Nanoscopic Materials Design", and Director of the University's Institute for Nanoscale and Quantum Engineering, Science and Technology.
He has published about 250 journal and conference papers, and given almost 300 invited talks and seminars at (inter)national conferences, universities and government and industrial laboratories.  His current research at RPI focuses upon new techniques for nanoscale assembly, fabrication and characterization using focused ion and electron beams for electronic, electrochemical, energy and structural materials.   He is a member of multiple editorial and advisory boards. He is a Fellow of the American Physical Society and of the Materials Research Society.  He has served as President of the Materials Research Society, and is a past chair of the University Materials Council.
COUNCIL MEMBERS
Brian Fitzgerald P'18, P'22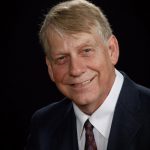 Owner, Founder, and Executive
Admiral Fitzroy Inn and the Proctor Mansion Inn
Presently Mr. Fitzgerald is the owner, founder and executive of two Boutique Hotels and Function Facilities. The Admiral Fitzroy Inn is located in downtown Newport, RI and is one of the most popular small hotels in the region. The Proctor Mansion Inn is located in Foxboro MA, and is steeped in history.
Mr. Fitzgerald is an alum and ambassador for Goldman Sachs 10,000 Small Businesses. After attending its Masters training program, he is now an advocate and spokesman for the 10,000 Small Businesses Voices initiative. He is also a mentor through Venture Mentoring Service (VMS) in Rhode Island. In affiliation with MIT, the group consults pro-bono with start-ups and small businesses.
Previously, Mr. Fitzgerald served as President, Founder and Chief Executive Officer of a high‑tech start‑up company that specialized in the design and product development of advanced high‑speed Digital Signal Processors (DSP). The superior DSP technology focused on next generation Electronic Imaging, mobile video and audio applications. The company business model was that of an Original Equipment Manufacturer (OEM) supplier to Consumer Electronics and it was selected by Venture Wire as one of the top 25 hottest start-ups in 2003, as well as 2002 EDN magazine's choice as finalist for innovation of the year.
Before that, he joined Xionics Document Technologies as Vice President of Engineering. At this publicly traded company, he was instrumental in the company's turnaround from a loss to a profitable organization. It was listed as one of the top positive earnings surprises by NASDAQ in 1999.
For most of his career, he held a diverse range of positions with IBM.  He was the team leader on the design and introduction of two generations of Dynamic Random Access Memory (DRAM) and co-designed the world's first quarter megabit DRAM for which he received an IBM Outstanding Innovation Award. His technical activities then led him to be chosen as the IEEE Outstanding Young Engineer of the year in 1983.
Also at IBM, Mr. Fitzgerald honed his management and technical skills, eventually managing the industry leading IBM ASIC organization of over 250 engineers, technicians and managers in multiple locations.  His groups did VLSI design, high speed memories, and a variety of ASICS and microprocessors.  He consulted on IBM Personal Systems, RS6000 Workstations, interconnection strategies and semiconductor technology.  He then became Senior Marketing Executive for IBM Microelectronics where he was responsible for the creation and initial management of the division's sales and marketing.  Finally he moved to Director of Microelectronics worldwide field applications and the design centers.
Mr. Fitzgerald continues to be very active in the hotel and electronics industries.  He was General Chairman of Major IEEE Conference, member of the MIT mentoring service, consultant and presenter for both the high tech and travel industries, and finally spokesperson and advocate for Small Business.
Mr. Fitzgerald completed a simultaneous Bachelors and Masters of Science in Electrical Engineering from Northeastern University and has recently graduated from the Babson University/Goldman Sachs 10,000 Small Business Masters level certificate program.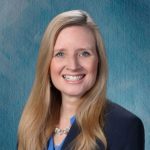 Dawn Fitzgerald, CISM '87, P'18, P'22
VP of Engineering and Technical Operations, Homesite
Ms. Fitzgerald leads the R&D digital transformation and technology offer creations including digital solution platform development, cloudification, security, AI/ML and IoT. Prior to this role, Ms. Fitzgerald was a Digital Transformation, Analytics and technology executive at Schneider Electric for 11 years.
Ms. Fitzgerald's career has included leadership positions in both large companies (IBM, Motorola, Schneider-Electric, Homesite) and over a decade of high tech startups. Ms. Fitzgerald co-founded and was VP of Engineering for a chip company designing DSPs for image processing and a Spring Board Women Entrepreneur startup funding recipient. She has held executive roles with multiple Angel and VC backed startup companies in various industries including medical devices, software applications, sustainable products, robotics and consumer devices. Ms. Fitzgerald's areas of expertise include product development, operations, IT, information security and digital transformation strategy. She is a recipient of the Mass High Tech "Women to Watch in Science and Technology" award.
Ms. Fitzgerald received her bachelor's degree from Rensselaer, and her master's degree and MBA from MIT. She is a member of the Rensselaer New England Executive Council, and the Rensselaer School of Engineering Leadership Council. In addition, she has been a mentor for MIT's Venture Mentor Services, a MIT Start Six Entrepreneurship mentor and is currently a mentor for the MIT Operations Lab. Outside of work, Ms. Fitzgerald enjoys exercise, history, architecture, travel, music and is a proud mother of six sons, one of whom is a Rensselaer alumni (class of 2018), and one who is a current student (class of 2022). Her uncle, Paul Bakeman, is also a Rensselaer graduate, as a member of the classes of 1963, 1965, and 1967!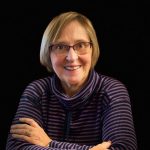 Jean Leider
Retired Certified Internal Auditor
Certified Anti-Money Laundering Specialist (CAMS)
Jean Leider is a retired Certified Internal Auditor (CIA) and Certified Anti-Money Laundering Specialist (CAMS). She spent 39 years in the financial services industry focusing on regulatory compliance, risk management, policies and procedures, operations and electronic funds transfers for Bank of America (previously Bank of Boston and Fleet Bank), community banks and credit unions throughout New England.
Ms. Leider provides volunteer services for Alpha Xi Delta National Fraternity's local chapters' housing. She has served as a Director on the Boards of the Alpha Xi Delta Foundation and the Alpha Xi Delta National Housing Corporation.
Since 2017 Ms. Leider has managed the recordkeeping and payroll services for her son's masonry business. Ms. Leider holds an MBA from Babson College and a B.A. from the University of Iowa.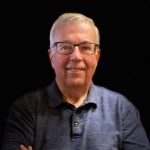 Joel Leider '74
Retired Co-Founder and CEO Winchester Systems
From 1981 to 2018 Mr. Leider was an entrepreneur, co-founder and CEO of Winchester Systems, a manufacturer of data storage systems. The company's products were utilized in several thousand mission critical applications in major business and government organizations. Notably, its "purpose built" military products for US surveillance aircraft deployed in Iraq and Afghanistan during the Gulf Wars contributed to saving American lives.
Products from Winchester Systems included Direct Attached Storage (DAS), Network Attached Storage (NAS) and Storage Area Network (SAN) configurations including hard disk drives (HDDs) and solid-state disk drives (SSDs).
Customers included Partners Healthcare, GE, Dana Farber, Johns Hopkins and all branches of the US Armed Services plus NASA, JPL, WPAFB, USPS, Argonne and Fermi Labs as well as defense contractors Northrop, Rockwell, Lockheed, Boeing and Wyle.
From 1974 to 1981 Mr. Leider led a team of engineers at Teradyne that designed and built a new software system that tested IC electronics used in many generations of computers, cars and phones plus industrial and military equipment. This system shipped for over 15 years and was deployed for up to 25 years at most of the major semiconductor manufacturers worldwide.
Mr. Leider holds an M.S. in Computer Science from Rensselaer Polytechnic Institute, a B.S. in Electrical Engineering from New York University and an MBA from Boston University. He holds certificates in Software Engineering Management from Harvard University, and Management of Artificial Intelligence (AI) from Massachusetts Institute of Technology.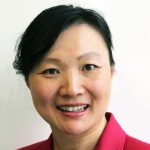 J. Helen Yang, CFA '96, M.S.
Founder and CEO Andes Wealth Technologies
J. Helen Yang, CFA, is the founder and CEO of Andes Wealth Technologies, a financial technology company serving the wealth management industry and a finalist of the 2020 Wealthmanagement.com Industry Award. Prior to founding Andes Wealth, she spent 20+ years in financial technology holding leadership positions at Thomson Reuters and Charles River Development (now a State Street company).
A co-winner of the prestigious Harry M. Markowitz Special Distinction Award (with Dr. Andrew W. Lo from Massachusetts Institute of Technology), Ms. Yang holds dual B.S. degrees from Tsinghua University, an M.S. degree in Computer Engineering from Rensselaer Polytechnic Institute and an MBA from Massachusetts Institute of Technology.
Ms. Yang has volunteered extensively. She is a board member of the Lexington Lion's Club, Chinese Americans of Massachusetts, and Asian Americans for Equal Rights. Previously, she served on the Appropriation Committee in Lexington, MA, coached First Lego League Robotics and youth soccer, and established the Community Service Scholarship in Andover.
FOR MORE INFORMATION CONTACT
Rachel Dattilio Wheatley
Senior Advancement Officer | Institute Advancement
Rensselaer Polytechnic Institute
O:(518) 276-3088 | M:(518) 491-2679 | E: wheatr@rpi.edu