The Network
More than 35,000 alumni/ae and parents call New England their home – here's your opportunity to connect with them. The Rensselaer New England Network (RNEN) was created to better connect our regional alumni/ae to their alma mater and to each other.
Engagement in the network is designed around shared career and business interests, related topics that tie alumni/ae back to campus through conversations and forums around pressing global challenges, and opportunities that align with the Institute's expertise in groundbreaking interdisciplinary research and innovative pedagogy. The RNEN offers opportunities for engagement around business development, career advancement, graduate recruitment and student placement, and seeks to facilitate strategic partnerships among individuals, companies, foundations, government agencies and the Institute.
Executive Council
To succeed, the RNEN needs an exemplary group of leaders and influencers to set the pace and light the way toward a more meaningful Rensselaer alumni/ae experience. We are asking you to join the Executive Council to provide guidance and advisory expertise that will further harness the strength of the RNEN, and to provide leadership in support of the Rensselaer Capital Campaign, Transformative: Campaign for Global Change.
As a council member, you will have a front row seat to research insights from renowned Rensselaer faculty, access to the highest levels of Institute leadership, and opportunities to foster fruitful connections with other notable alumni/ae in the region.
All gift commitments are contributed to the Rensselaer Annual Fund to support scholarships and are fully tax deductible.
LEADERSHIP LEVEL (3-YEAR TERM)
$60,000 payable over five years (includes 10 tickets to the
Rensselaer Scholarship Gala in New York City)
MEMBER LEVEL (3-YEAR TERM)
$50,000 payable over five years (includes 2 tickets to the
Rensselaer Scholarship Gala in New York City)
Priority access to cutting-edge research on campus, including opportunities for partnership, investment, and recruitment

 

Opportunities to be a part of transformative conversations on the ground floor, and to participate in the tackling of global challenges with researchers who are working on the front lines of innovation

 

Lead/Participate in Executive Council subcommittees on targeted initiatives

 

Serve as a key advisor to the Executive Council Chair and Co-chair and as a recognized brand ambassadors for Rensselaer throughout the region

 

VIP Invitations to presidential, networking, and alumni/ae events in the region, with an opportunity to engage with Institute leadership

 

Invitations to serve as a thought leader and expert on panels at high-profile engagements and alumni/ae events focused on innovation, intellectual discovery, and entrepreneurship

 

Invitations to small-scale gatherings with influential leaders in academia, business, government, and philanthropy

 

Opportunity to host alumni/alumnae and fellow Executive Council members at your company or private club

 

Dedicated webpage with photos and biographies of RNEN Executive Council members

 

Password-protected access to a private web portal with robust project management and reporting tools for internal communications and collaboration

 
Participate in a minimum of two Executive Council meetings per year with fellow members

 

Host RNEN industry events featuring distinguished alumni/ae, Institute leadership, academic deans, and renowned faculty from the Lally School of Management, and Schools of Architecture, Engineering, Science, and Humanities, Arts, and Social Sciences

 

Assist Rensselaer in creating strategic alliances with leading business accelerators to build relationships with promising start-ups

 

Partner with Rensselaer to build corporate partnerships through the implementation of an alumni/ae corporate champion model with emerging and established companies

 

Develop and support student recruitment strategies and initiatives

 

Facilitate student placement for The Arch and Cooperative Education Program

 

Develop and support parent networking and volunteer participation in support of the Rensselaer community

 

Promote awareness of Rensselaer and its exceptional people, programs, platforms, and partnerships

 

Support Transformative: Campaign for Global Change initiatives and events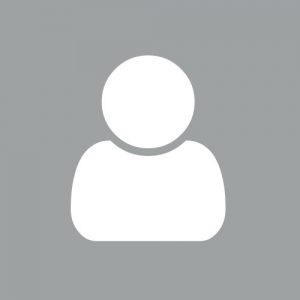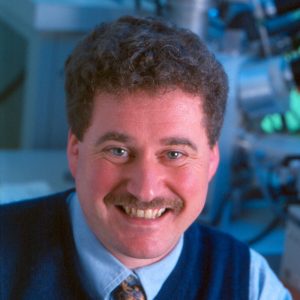 Robert Hull, Ph.D.
Robert Hull is the Henry Burlage Professor, Director for the Center of Materials, Devices and Integrated Systems, and Senior Associate Vice President for Research at Rensselaer Polytechnic Institute, which he joined in Jan. 2008.  He received a Ph.D. in Materials Science from Oxford University in 1983. He then spent ten years at AT&T Laboratories in the Physics Research Division. He next joined the faculty of the MSE Department at the University of Virginia, where he was the Charles Henderson Professor of Engineering, Director of the NSF-MRSEC Center on "Nanoscopic Materials Design", and Director of the University's Institute for Nanoscale and Quantum Engineering, Science and Technology.
He has published about 250 journal and conference papers, and given almost 300 invited talks and seminars at (inter)national conferences, universities and government and industrial laboratories.  His current research at RPI focuses upon new techniques for nanoscale assembly, fabrication and characterization using focused ion and electron beams for electronic, electrochemical, energy and structural materials.   He is a member of multiple editorial and advisory boards. He is a Fellow of the American Physical Society and of the Materials Research Society.  He has served as President of the Materials Research Society, and is a past chair of the University Materials Council.
FOR MORE INFORMATION CONTACT
Rachel Dattilio Wheatley
Senior Advancement Officer | Institute Advancement
Rensselaer Polytechnic Institute
O:(518) 276-3088 | M:(518) 491-2679 | E: wheatr@rpi.edu