More than 18,000 alumni and parents call the Capital Region their home – here's your opportunity to connect with them!
The Rensselaer Capital Region Network (RCRN) was created to better connect our Capital Region alumni to their alma mater and to each other.
Engagement in the network is designed around shared career and business interests, related topics that tie alumni back to campus through conversations and forums around pressing global challenges and opportunities that align with the Institute's expertise in groundbreaking interdisciplinary research and innovative pedagogy. The RCRN offers opportunities for engagement around business development, career advancement, graduate recruitment and student placement, and seeks to facilitate strategic partnerships among individuals, companies, foundations, government agencies and the Institute.
To succeed, the RCRN needs an exemplary group of leaders and influencers to set the pace and light the way toward a more meaningful Rensselaer alumni experience. The Executive Council provides guidance and advisory expertise that will further harness the strength of our alumni in the Capital Region, and provides leadership in support of the Rensselaer Capital Campaign, Transformative: Campaign for Global Change.
Council members have a front row seat to research insights from renowned Rensselaer faculty, access to the highest levels of Institute leadership, and opportunities to foster fruitful connections with other notable alumni in the Capital Region. Member terms are for three years and there are two types of memberships available. Membership gifts support the Rensselaer Annual Fund and are fully tax deductible.
LEADERSHIP LEVEL (3-YEAR TERM)
$100,000 payable over five years
MEMBER LEVEL (3-YEAR TERM)
$50,000 payable over five years
Priority access to cutting-edge research on campus, including opportunities for partnership, investment, and recruitment
Serve as a key advisor to the Executive Council Chair and Co-chair and as a recognized brand ambassador for Rensselaer throughout the region
VIP Invitations to presidential, networking, and alumni events in the region, with an opportunity to engage with Institute leadership
Invitations to serve as a thought leader and expert on panels at high-profile engagements and alumni/ae events focused on innovation, intellectual discovery, and entrepreneurship
Invitations to small-scale gatherings with influential leaders in academia, business, government, and philanthropy
Opportunity to host alumni and fellow Executive Council members
Dedicated webpage with photos and biographies of Executive Council members
Participate in Philanthropy
Help identify, cultivate, and recruit new Executive Council members.
Support, and encourage support for, the pillars and priorities of Transformative: Campaign for Global Change

Bridging the Gap
Faculty 500
The Third-Century Campus
Host thought leadership and networking events to showcase alumni/ae and Institute leadership.
Liaise with alumni/ae serving as regional and corporate ambassadors.
Represent and promote the Rensselaer brand at place of business and in the community.
Support Recruitment, Placement and Partnership Opportunities
Identify and provide Arch opportunities.
Support recruitment and hiring of Rensselaer graduates.
Partner with Rensselaer to build corporate partnerships.
Promote incoming student recruitment.
Facilitate Gala corporate sponsorship from related organization
Secure gifts for online auction
Secure Gala sponsorships from other corporations
Executive Council Co-Chairs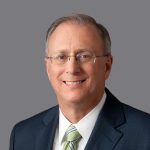 John Bennett '74, MD, FACC, FACP
Rensselaer Polytechnic Institute Trustee
Event Chair, Rensselaer Scholarship Gala: Virtual Auction Executive Leadership Team
President and Chief Executive Officer, Capital District Physicians' Health Plan, Inc.
John D. Bennett, MD, FACC, FACP was named president and CEO of CDPHP in July of 2008 after serving more than 10 years as chair, vice chair, and board member of the Capital Region's leading not-for-profit health plan. During this time, CDPHP has been recognized as one of the top-rated plans in the nation, has been named one of the Best Companies to Work for in New York for 11 consecutive years, and has ranked "Highest in Member Satisfaction among Commercial Health Plans in New York" in the J.D. Power Member Health Plan Study for the second consecutive year.
Prior to joining CDPHP, Dr. Bennett served as founding member and CEO of Prime Care Physicians, PLLC. During his tenure, he co-led a team of 25 cardiologists and helped grow the practice from three employees to a 100-physician multi-specialty group.
Dr. Bennett is board certified by the National Board of Medical Examiners and the American Board of Internal Medicine, with subspecialties in internal medicine and cardiology. He earned his medical degree at SUNY-Downstate Medical Center, Brooklyn, and a Bachelor of Science degree at Rensselaer Polytechnic Institute. Dr. Bennett completed an internship and residency in internal medicine and a fellowship in cardiovascular disease at Albany Medical Center. He is a Fellow of the American College of Cardiology and the American College of Physicians.
Dr. Bennett serves on the boards of the Alliance of Community Health Plans (ACHP), America's Health Insurance Plans (AHIP), Center for Economic Growth, New York eHealth Collaborative (NYeC), Palace Theatre, and The Sage Colleges. In 2015, Dr. Bennett was appointed by Governor Andrew M. Cuomo to serve as a member of the New York Public Health and Health Planning Council.
An outspoken critic of the rising cost of health care, Dr. Bennett was awarded the 2016 Marketer/Communicator of the Year award by the Capital Region chapters of the American Marketing Association and Public Relations Society of America. That same year, Dr. Bennett was also awarded the 2016 Promoting the Advancement of Technology in Healthcare (PATH) Award from the New York e-Health Collaborative (NYeC).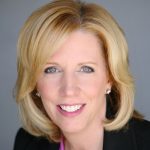 Mary Humiston '90 MBA
Rensselaer Polytechnic Institute Trustee
Chief Human Resources Executive
Mary Humiston '90 is a Senior Advisor with Accenture's Talent & Organization practice and built their CHRO Forum; a newly formed collaboration of the world's top Chief Human Resources Officers.
Ms. Humiston also recently launched Modern Career; offering career coaching, workshops and a career podcast enabling professionals to more successfully navigate an ever-changing world and workplace.
Prior, Ms. Humison was the Chief Human Resources Officer for Rolls-Royce plc headquartered in London. Rolls-Royce plc is the world's second largest maker of aircraft engines and power systems.  Ms. Humiston oversaw a workforce of 55,000 across 30 countries and led the Company's transformation.
Before joining Rolls-Royce, Ms. Humiston was Senior Vice President, Human Resources, Communications and Public Affairs at Applied Materials for six years.  She had additional regional responsibilities for Europe & Asia, overseeing all regional Country Presidents and their teams.
Prior to joining Applied Materials, Ms. Humiston was Vice President of Human Resources at Honeywell International Inc., a diversified global technology and manufacturing company, for six years with responsibility for various corporate and international organizations.
Ms. Humiston started her career at General Electric on the esteemed Human Resources Leadership Program and was selected to join GE's Corporate Audit staff, spending seven years at GE in HR and Finance leadership.
Ms. Humiston earned a Master of Business Administration from Rensselaer, and studied at Siena College and Oxford University during her undergraduate years. She was awarded the Epsilon Delta Sigma award from Rensselaer for outstanding academic achievement and is a Distinguished Alumnus of Siena College. In 2016, she built a leadership academy with Oxford University for Rolls Royce.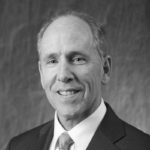 Mark M. Little '82 Ph.D.

Rensselaer Polytechnic Institute Trustee
Former Senior Vice President and Director, GE Global Research
Mark Little was named senior vice president and director of GE Global Research in October 2005, becoming the ninth director in the 105-year history of the organization. As such, Dr. Little is responsible for leading one of the largest and most diversified industrial research and technology organizations in the world. He also serves as chief technology officer at GE.
At Global Research, approximately 2,600 people from virtually every major scientific and engineering discipline focus on the long-range technology needs of the company. The organization has research facilities in the United States, India, China, and Germany, working in collaboration with GE businesses around the world.
Prior to his current role, Dr. Little was vice president of the power-generation segment of GE Energy, headquartered in Schenectady, New York. GE Energy is a world-leading supplier of power generation equipment including gas, steam, wind and hydro-turbine generators, turnkey power plant services, gasification technologies, and integrated gasification combined cycle.
Dr. Little joined GE in 1978, starting out in the turbine business of the company. After holding several management positions in engineering, he was named product general manager for generators in 1989. In 1991, he became general manager—business development for GE Energy, responsible for strategic planning and joint venture development. In 1992, he was appointed product general manager for gas turbines and in 1994 was named vice president, power generation engineering. In 1997, Dr. Little became vice president GE power generation, responsible for the turbine, generator, and power plants business. In 2004, the hydro and wind turbine businesses were added to his portfolio.
Dr. Little holds bachelor's and master's degrees in mechanical engineering from Tufts and Northeastern Universities, respectively, and in 1982 earned a Ph.D. in mechanical engineering at Rensselaer Polytechnic Institute.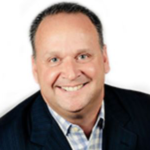 Daniel T. Pickett III '90
Rensselaer Polytechnic Institute Trustee
Co-Chair, Transformative: Campaign for Global Change
Member, Rensselaer Scholarship Gala: Virtual Auction Executive Leadership Team
Co-Founder, President and Chief Executive Officer, aptihealth
Dan Pickett III is a co-founder and the President and CEO of aptihealth. Dan joined aptihealth from Hudson River Capital Holdings, an aptihealth founding investor, where he was President. Prior to Hudson River Capital Holdings, he was President of Zones, a $2.4B global IT company. Mr. Pickett joined Zones when it acquired nfrastructure, a technology company he founded and served as Chief Executive Officer and Chairman of the Board.
Prior to nfrastructure, Mr. Pickett co-founded CIGNA Software Sciences, an expert system and decision support fintech company that was acquired by Alltel Information Services. He is a trustee of Rensselaer Polytechnic Institute and serves on the boards of aptihealth, The Pickett Family Foundation, Albany Medical Center and Albany Medical College.
Executive Council Vice Chair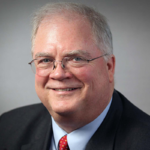 Curt Breneman, Ph.D.
Dean, School of Science, and Tenured Full Professor
Dr. Curt Breneman joined Rensselaer in 1989.  He served as acting head of the Chemistry & Chemical Biology department from 2010 to 2012, and then department head from 2012 to 2014. Dr. Breneman's research is in the field of computational chemistry and predictive cheminformatics, with an emphasis on both computational drug discovery methodology and materials informatics methods.
Dr. Breneman has published more than 100 journal articles, 16 book chapters, numerous refereed conference proceedings, and holds a patent on his molecular property descriptor technology ("PEST") which has been licensed by several major pharmaceutical companies. His "RS-Predictor" drug metabolism method is currently in use across the drug discovery industry, and his "YAMS" materials informatics software has been supported by the ONR and licensed by a major aerospace company. Dr. Breneman's "CHELPG" atomic charge algorithm was used to parameterize several major molecular force-fields and is an integral part of the Gaussian series of quantum mechanical software which is used by thousands of universities and companies worldwide. His 1990 CHELPG paper has been cited more than 2,600 times, and has graduated 22 Ph.D. students during his academic career at Rensselaer.
Dr. Breneman is a Fellow of the American Chemical Society and served the ACS Division of Computers in Chemistry as both Treasurer/Fundraiser for ten years, and then as chair of the Division in 2010. His materials informatics work led to his being an advisor to the White House OSTP/NIST Materials Genome Initiative (MGI) program. He is also founder and director (2005 – present) of the interdisciplinary School of Science-based Rensselaer Exploratory Center for Cheminformatics Research (RECCR).
Dr. Breneman received his B.S. in Chemistry from UCLA and his Ph.D. from the University of California at Santa Barbara for his work in Physical Organic Chemistry. Immediately prior to joining Rensselaer, Dr. Breneman performed postdoctoral research at Yale University in the field of theoretical and computational chemistry.
Bob Bedard '75
President and CEO, deFacto Global, Inc.
Bob Bedard '75 is currently President and CEO of deFacto Global, Inc., a financial and operations analytics software company serving mid-market to large corporations. His career has centered on developing products, services and businesses based on emerging information technologies for IBM, The Bank of New York, Prodigy Services and CBS. He also started several technology companies including deFacto Global and holds patents in the areas of electronic payments and data analytics. Mr. Bedard is an active entrepreneur helping develop an Artificial Intelligence ecosystem throughout NYS's Capital Region and a member of Upstate Venture Connect (UVC). He holds a Bachelor of Science degree in electrical engineering from Rensselaer Polytechnic Institute and a Master of Science degree in Business Administration from Columbia University.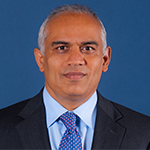 Pankaj Nanubhai Patel '90 MBA
Managing Director, Head of Quantitative Research
Cirrus Research, LLC
Pankaj Patel '90 MBA serves as managing director, and head of quantitative research at Cirrus Research, LLC, an independent research firm that delivers innovative analysis and insights to mid, small, and micro-cap investors. The firm's clientele include active portfolio managers, fundamental and quantitative managers, research analysts, strategists, asset allocators, and risk managers at some of the world's largest institutions.
Previously, Mr. Patel served as head of quantitative and small company research at Evercore ISI and Credit Suisse. At Credit Suisse, he focused on scalable strategies in highly liquid securities across global equity markets. He created the first 130/30 index, a methodology that produced investable and "look-ahead" indexes using simple factors to rank stocks and standard methods for constructing portfolios based on these rankings.
Mr. Patel also served as vice president of quantitative equity research at Donaldson, Lufkin & Jenrette, and prior to that as vice president of Weiss, Peck and Greer LLC, where his portfolio team managed $1.5 billion in U.S. equities in large and mid-cap space. Mr. Patel served in various roles at General Electric Capital Corp, and prior to beginning his financial career, served as a mechanical engineer for several companies.
In addition to serving as a member of the Rensselaer Capital Region Executive Council, Mr. Patel serves as a member of the advisory board for the Master of Science Quantitative Finance and Risk Analytics program at the Lally School of Management. He also serves as a member of the board of directors of Chicago Quantitative Alliance, which focuses on facilitating the interchange of ideas between leading quantitative professionals.
Mr. Patel earned his bachelor's degree in mechanical engineering from L.D. College of Engineering, located in Ahmedabad, India, in 1982. He earned his MBA at the Lally School of Management at Rensselaer, has earned the Chartered Financial Analyst (CFA) professional designation, and has a Six Sigma Black Belt certification.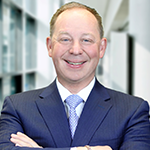 Michael J. Uccellini '02 MBA, CPM®, COS®
President and CEO, United Group
Manager of United Plus Property Management, LLC, AMO®
Chair, Rensselaer Scholarship Gala: Virtual Auction
As President and CEO of The United Group of Companies, Inc. ("United Group"), Michael Uccellini '02 MBA oversees a full-service real estate company specializing in the development, finance, construction, acquisition and management of real estate.  He has spearheaded over $2 billion in real estate development, acquisitions and financing transactions.  Currently, Mr. Uccellini is directing the development, construction and financing of $350 million in senior, student, multifamily, commercial, and mixed-use developments.
Mr. Uccellini directs a staff of over 300 professionals at United Group.  Additionally, as Manager of United Plus Property Management, LLC, AMO®, he directs the asset and property management of a $1 billion multi-family, senior, student and commercial portfolio for United Group and third-party clients.
Mr. Uccellini holds a master's degree in business administration from the Lally School of Management at Rensselaer, and a bachelor's degree in managerial economics from Union College.
In addition to acting as chair of the Rensselaer Scholarship Gala: Virtual Auction, and member of the Rensselaer Capital Region Executive Council, he has volunteered for the RAA Hall of Fame Balloting Committee and is active with a variety of community and national organizations. He is a trustee of St. Gregory's School for Boys, and a board member of the Center for Economic Growth and Hudson Valley Pattern for Progress. Mr. Uccellini holds the designations of CPM®, COS® and is a past chair of the Institute of Real Estate Management (IREM), National FHAB and LPP National Committees as well as a former Chapter president.  He is also a member of several Real Estate related organizations, including IREM, BOMA, ICSC, US Green Building Council, AUSA, ACUHO-I, NAR, and NAHB, among others.
FOR MORE INFORMATION CONTACT
Joel Kincart
Associate Vice President, Development and Fundraising
Office of Institute Advancement
Rensselaer Polytechnic Institute
518-703-0222 (c) | kincaj@rpi.edu