NYC Gala and Historic Student Performance at Carnegie Hall Celebrate Student Scholarship
Last month, history was made at the Rensselaer Scholarship Gala and debut performance of the Rensselaer Orchestra in New York City. The evening's events highlighted student scholarship, honored distinguished leaders, and encouraged visionary philanthropy at Rensselaer.
Helen-Jo Kelly and Rensselaer Trustee, John E. Kelly III '78G, '80 Ph.D.; Gail Kodosky and Rensselaer Trustee, Jeffrey L. Kodosky '70; and the Boeing Company were honored with Presidential Lifetime Achievement Awards for their extraordinary service, philanthropy, and partnerships which enable Rensselaer to continue being transformative in its third century. Several foundations and individuals also were recognized for their exceptional student scholarship, faculty and research support. Underwriting was provided by IBM and supported by major corporate sponsors United Airlines, The Boeing Company, and Sodexo.
The evening continued with a historic debut performance at Carnegie Hall from the students, alumni, and alumnae of Rensselaer Orchestra, led by Maestro Nicholas DeMaison, Ph.D. The performance was a celebration of the recent launch of the university's new Bachelor of Science in Music degree.
"The Rensselaer Orchestra performance is a concrete example of how we are implementing our vision for Rensselaer as The New Polytechnic," said President Shirley Ann Jackson, Ph.D. "This vision is inherent in everything we do – it establishes Rensselaer as a vital crossroads for student, faculty, and alumni/ae collaborations across disciplines, sectors, geographies, and generations."
"Our students were tremendously excited to have the opportunity to perform in such a world-class, iconic venue," said Mary Simoni, Ph.D., Dean, School of Humanities, Arts, and Social Sciences. "And, many of those performing are future engineers, scientists, architects, and entrepreneurs. They are drawn to the orchestra because music is an essential part of who they are. Our students gracefully cross the divide between the arts and sciences."
The 2018 Presidential Lifetime Achievement Awards were presented to the following honorees in recognition of their extraordinary service, philanthropy, and long-standing partnerships with Rensselaer.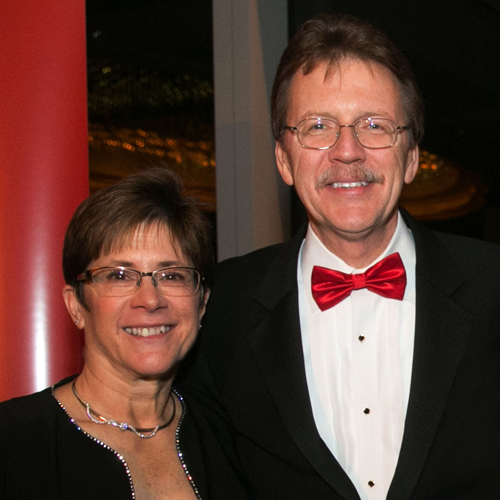 Helen-Jo Kelly and
John E. Kelly III '78G, '80 Ph.D., Trustee
We are pleased to honor Helen-Jo and John E. Kelly III '78G, '80 Ph.D. for their exemplary support of Rensselaer students and research.
Dr. Kelly began his relationship with Rensselaer during his time as a graduate student, receiving a Master's Degree in Physics in 1978 and a Doctorate in Materials Engineering in 1980.
Dr. Kelly began his 30-plus year career with International Business Machines Corp. (IBM) in 1980, and currently serves as senior vice president of Cognitive Solutions and Research. Dr. Kelly and his teams have been responsible for numerous technology breakthroughs over nearly four decades, including most recently – and perhaps most importantly – advancing the science of cognitive artificial / augmented intelligence (AI) …  Watson… a household name. This reignited the field of AI globally, which is now transforming every industry and aspect of life from financial services to healthcare.
While the Rensselaer/IBM partnership dates back decades to the revolutionary IBM System/360, first announced in 1964, Dr. Kelly has been instrumental in further cultivating the IBM/Rensselaer partnership that encompasses platforms such as the IBM Blue Gene/Q supercomputer, the Advanced Multiprocessing Optimized System, or AMOS—after Rensselaer founder Amos Eaton—the most powerful supercomputer at an American private university, the Jefferson Project at Lake George, and the Cognitive and Immersive Systems Laboratory, or CISL@EMPAC.
Dr. Kelly has beenan esteemed member of the Rensselaer Board of Trustees since 2010.
He and his wife, Helen-Jo, have demonstrated a deep appreciation for Rensselaer students by establishing three endowed scholarships to date: the John E. Kelly III '78 Scholarship, in 2001, the Nicholas M. Donofrio '67 IBM Scholarship, in honor of his long-time friend and colleague, in 2010, and the Professor Minoru Tomozawa Scholarship, in honor of a respected Rensselaer faculty member, in 2010. Coupled with the Kelly's support of the Patroon Scholars Program of the Rensselaer Annual Fund, their generous support of scholarship at Rensselear has provided opportunities for numerous students to attend Rensselaer.
Most recently, Dr. and Mrs. Kelly established an endowed fund to support the ongoing research within the Jefferson Project: the Helen-Jo and John E. Kelly III '78 Data Visualization Laboratory, located at the Margaret A. and David M. Darrin '40 Fresh Water Institute in Lake George.
It will come as no surprise that Dr. Kelly has been honored by Rensselaer Alumni Association for his service to the Institute, receiving the RAA Fellows Award in 2002, and the RAA Alumni Key Award in 2009. In 2006, Dr. Kelly also received the Rensselaer Davies Medal for Engineering Achievement. He and Helen-Jo are members of the Stephen Van Rensselaer Society of Patroons at Rensselaer, for their lifetime commitment to Rensselaer in excess of $1 million.
Through the Presidential Lifetime Achievement Award,we further express our appreciation for the dedication, service, and generosity of Helen-Jo and John E. Kelly III '78G, '80 Ph.D.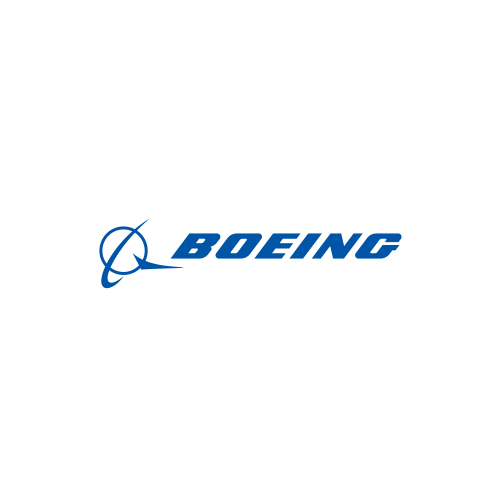 The Boeing Company
More than 50 years ago, Rensselaer Polytechnic Institute pioneered the concept of cooperative education, which provides undergraduates with experiential job placements. Visionary corporate partners, such as Boeing, have helped to ensure the success of the program, and the students who take part in it.
In addition to funding fellowships and establishing a scholarship program for underrepresented minority populations – which to date has provided much-needed funding for many students–Boeing has taken steps to provide Rensselaer students with the tools to build solid foundations for successful careers. The company's appreciation of diversity has been illustrated by its support of student groups such as the Society of Women Engineers, and the Society for Asian Scientists and Engineers at Rensselaer.
Beyond regular participation in career fairs at Rensselaer, Boeing has provided support to the Professional Leadership Program, which is designed to assist juniors and seniors at Rensselaer in understanding the concepts and complexities associated with leadership. These students also benefited from a panel discussion, led by Boeing, on how to successfully apply for internships, after which many of our students were accepted into Boeing's internship program. Some have continued on to prosperous careers at Boeing.
In 2014, when a group of executives from The Boeing Company visited the Troy, New York campus of Rensselaer, the Chairman and CEO at the time, W. James McNerney, Jr., shared why Boeing – the largest aerospace company in the world – seeks out and hires Rensselaer graduates: they share with the company "an aspirational element," and a commitment to making the world a better place. This successful technical partnership earned recognition for Rensselaer in 2012 as a Boeing Supplier of the Year. While demonstrating its affinity for the university through existing partnerships, Boeing is in continual pursuit of additional opportunities for collaboration.
We are very proud to honor The Boeing Company with a Presidential Lifetime Achievement Award for their long-standing research partnership with Rensselaer Polytechnic Institute and exceptional dedication to the student experience.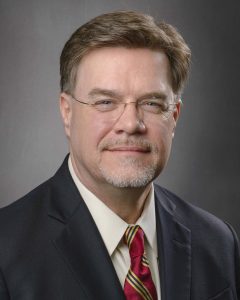 Greg Hyslop, D.Sc.
Chief Technology Officer, The Boeing Company
Senior Vice President, Boeing Engineering, Test & Technology
We are very pleased that Dr. Greg Hyslop will accept the Presidential Lifetime Achievement Award on behalf of The Boeing Company.
Dr. Hyslop is the chief technology officer of The Boeing Company and senior vice president of Boeing Engineering, Test & Technology. As the company's top technology leader, Hyslop oversees the development and implementation of the enterprise technology investment strategy.
His portfolio of responsibilities includes the companywide Boeing Engineering function; Boeing Research & Technology (BR&T), the company's advanced central research and development organization; Boeing Test & Evaluation (BT&E), the team that verifies and validates Boeing's commercial and defense products; and the Intellectual Property Management organization, which works to protect and strategically leverage the company's intellectual property.
In his role leading the Engineering function, which includes more than 45,000 engineers around the world, Hyslop partners with the Engineering leaders of Boeing's business units to ensure the company deploys the proper technical resources to support programs across the enterprise. He also plays a key role in decisions that affect the technical integrity of Boeing products, services and processes.
Hyslop reports to Boeing Chairman, President and CEO Dennis Muilenburg and is a member of the company's Executive Council.
Hyslop is a member of the Aeronautics Committee of the NASA Advisory Council. He has also been named an Associate Fellow of the American Institute of Aeronautics and Astronautics (AIAA) and is a member of the Board of Trustees of the AIAA Foundation. He serves on the Advisory Board of the University of Nebraska's Engineering College, as well as on the Engineering Advisory Council of the University of Notre Dame's College of Engineering.
Hyslop has a Bachelor of Science degree in electrical engineering and a Master of Science degree in mathematics from the University of Nebraska. He also has a Doctor of Science degree in systems science and mathematics from Washington University in St. Louis, where he served as an adjunct professor.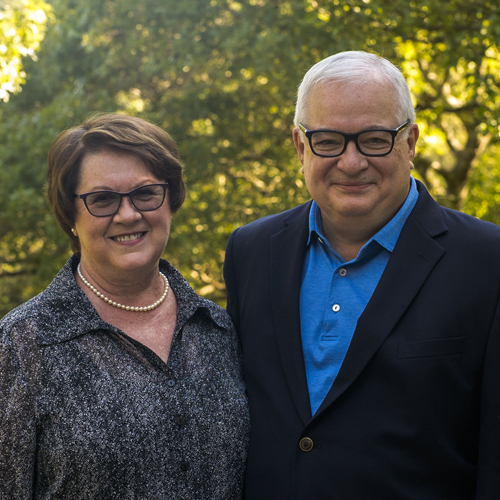 Gail Kodosky and Jeffrey L. Kodosky '70, Trustee
It is our privilege to honor Gail and Jeffrey Kodosky '70 for their unmatched support of faculty and students at Rensselaer.
Jeffrey L. Kodosky '70 earned his Bachelor's Degree in physics from Rensselaer Polytechnic Institute in 1970.
Not long after his graduation, in 1976, Mr. Kodosky co-founded National Instruments and subsequently served as the company's vice president of research and development from 1980 until he was named a Business and Technology Fellow in 2000. Known as the "Father of LabVIEW" by engineers and scientists worldwide, Mr. Kodosky holds 68 patents associated with LabVIEW technology, and was inducted into the Electronic Design Engineering Hall of Fame for his invention.
In addition to the leadership and counsel Mr. Kodosky has provided as a member of the Institute Board of Trustees since 2002, he and Mrs. Kodosky lend their support to a variety of initiatives at Rensselaer. Perhaps their most transformative investment was that of the very first research constellation – a concept in its infancy at the time. Their belief in the vision of The Rensselaer Plan resulted in not only their unrestricted support of Rensselaer, but the establishment of the Gail and Jeffrey Kodosky '70 Constellation in Physics, Information Technology, and Entrepreneurship, to further interdisciplinary research focused on energy conversion, future electronics, nano-sciences, and a broad range of other cutting-edge areas of inquiry, including cyber-based physics and science discovery.
As an accompaniment to this visionary gift, the Gail and Jeffrey L. Kodosky '70 Lecture Series supports annual speakers in the areas of physics, information technology, and entrepreneurship.
Known for their enthusiastic patronage of the arts, Mr. and Mrs. Kodosky also have clearly demonstrated their passion for classical music through the Kodosky Foundation Fund for Classical Music, which has provided thousands of tickets to classical music performances for Rensselear students, faculty, and staff.
Mr. and Mrs. Kodosky are members of the 1824 Society of Patroons at Rensselaer for their lifetime commitments in excess of $10 million, and recipients of the prestigious Alis Aquilae Medal at Rensselaer. Mr. Kodosky has been twice recognized by Rensselaer Alumni Association, receiving the RAA Fellows Award in 1999, and the Albert Fox Demers Medal in 2002.
Through the Presidential Lifetime Achievement Award, we celebrate the selfless service, generous philanthropy, and enduring legacy established at Rensselaer by Gail and Jeffrey L. Kodosky '70.
Photos
(Click to Enlarge)
Dinner and Awards Ceremony
A historic performance presented by
THE RENSSELAER ORCHESTRA in The Stern Auditorium / Perelman Stage at Carnegie Hall
will celebrate the launch of our new Bachelor of Science in Music.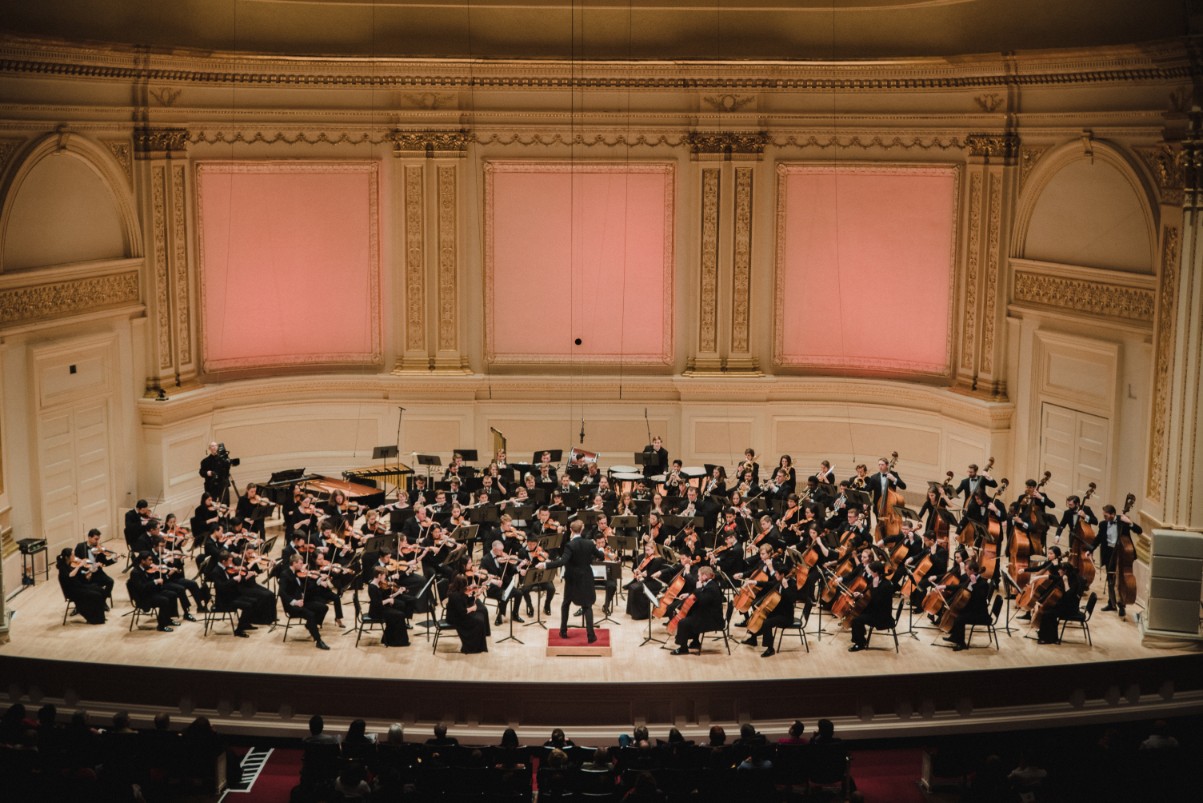 Transform. Innovate. Inspire.
Missy Mazzoli: River Rouge Transfiguration
Jean Sibelius: Symphony No. 5 in E-flat major, Op. 82
Nicholas DeMaison, Conductor
Photo credit: DCINY Production/Dan Wright Photography
We thank our corporate partners for their generous support of our students through the Rensselaer Scholarship Gala.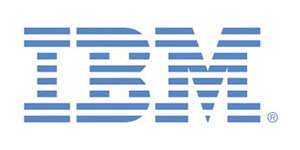 A special thank you to Artist Pianos for their donation of a Steinway B piano for use at the Rensselaer Orchestra rehearsals.
Rose & Kiernan Incorporated
JMZ Architects and Planners, P.C
Additional Corporate Support Provided By:
Fidelity Investments
Steinway & Sons
Artist Pianos
Dell Incorporated
If you are interested in corporate sponsorship opportunities in support of the East Coast Rensselaer Scholarship Gala and Concert, please contact Michael Bivens, Senior Advancement Officer, Corporate Relations, at bivenm@rpi.edu or 518.276.6057.