If you have ever received a phone call from a Rensselaer student, most likely that student was part of the RenXchange program. RenXchange student representatives serve as liaisons between the Institute and its alumni, alumnae, parents and the community. The program employs students to work on campus, and allows them the opportunity to connect with the Rensselaer community. Many students enjoy reaching out to and having meaningful conversations with alumni, alumnae and parents who have a shared connection with Rensselaer.
"I have worked at RenXchange since the spring of 2019. This is my third semester. I like the feeling of inclusivity and support from everyone I work with. I also really enjoy getting to speak to numerous kinds of alumni about their experience at RPI." – George Lumanas '21, Games and Simulation Arts and Sciences Major
A RenXchange student's primary task is to explain the importance of the Annual Fund in enhancing the quality of a student's Rensselaer education, to ask alumni and parents to join in support of the Annual Fund, and to inform them about Rensselaer and recent accomplishments. As part of this initiative, students also serve as ambassadors, by informing the Rensselaer community about Giving Days and other special fundraising initiatives.
"This is my second semester working at RenXchange. I enjoy the conversations with people. My favorite is speaking with parents and talking about their students experiences." 
– Gianna Fiacco '21, Biomedical Engineering Major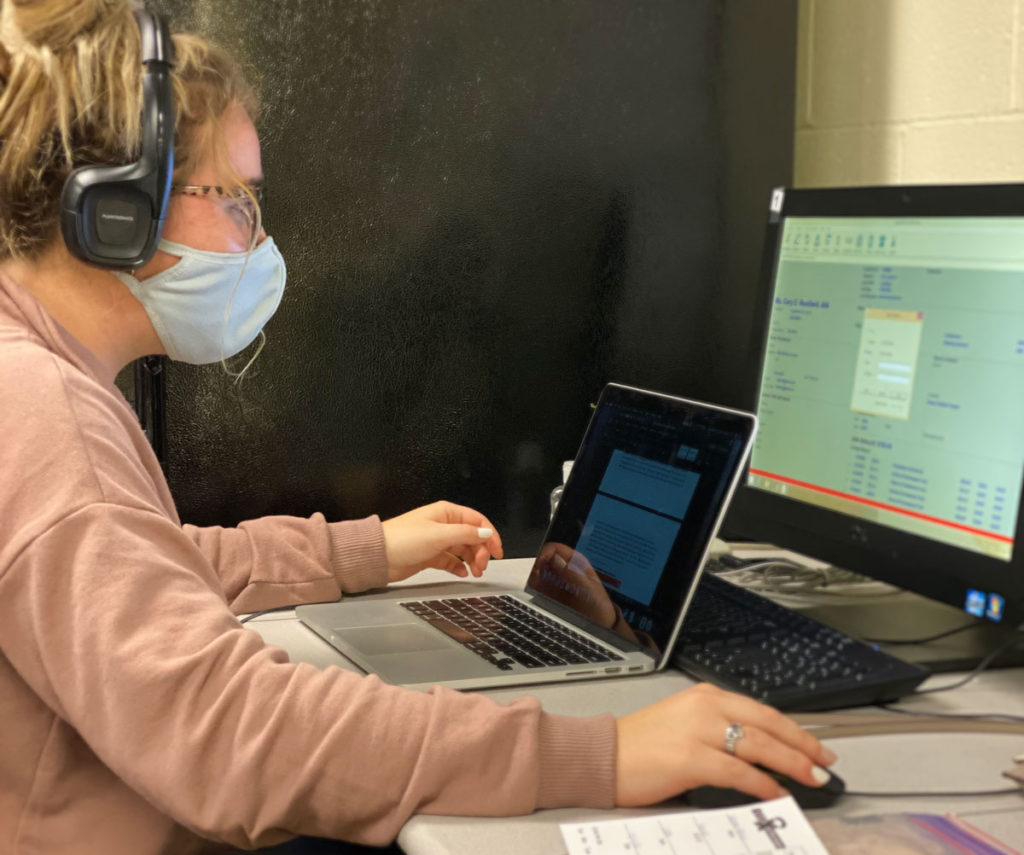 Historically, 20-25 students have met on campus each night, and are assigned their own work stations to make phone calls in support of these initiatives. RenXchange students also have hosted tables in the Student Union during special giving days like Rπ Day to further promote awareness of the Annual Fund and student philanthropy.
The ongoing pandemic has affected everyone across the globe, and that is no different for our students. Due to the pandemic, Rensselaer has had to make adjustments to this program for the safety of our student staff. Currently, RenXchange is only able to accommodate 12 students calling per night, reducing callers by half. These student employees receive COVID-19 tests twice a week at the testing site on campus, regardless if they live on or off campus, and remain masked at all times. Clorox wipes and hand sanitizer is available at each of their stations, and each station is sanitized before and after every use.
Our student callers are looking forward to returning to a more normal schedule as soon as they can. In the meantime, the next time you receive a call from Rensselaer, we hope you will answer and make a connection with a RenXchange student, enjoy the opportunity to talk with them about your alma mater, and to learn about the groundbreaking research and impactful ways students are changing the world.