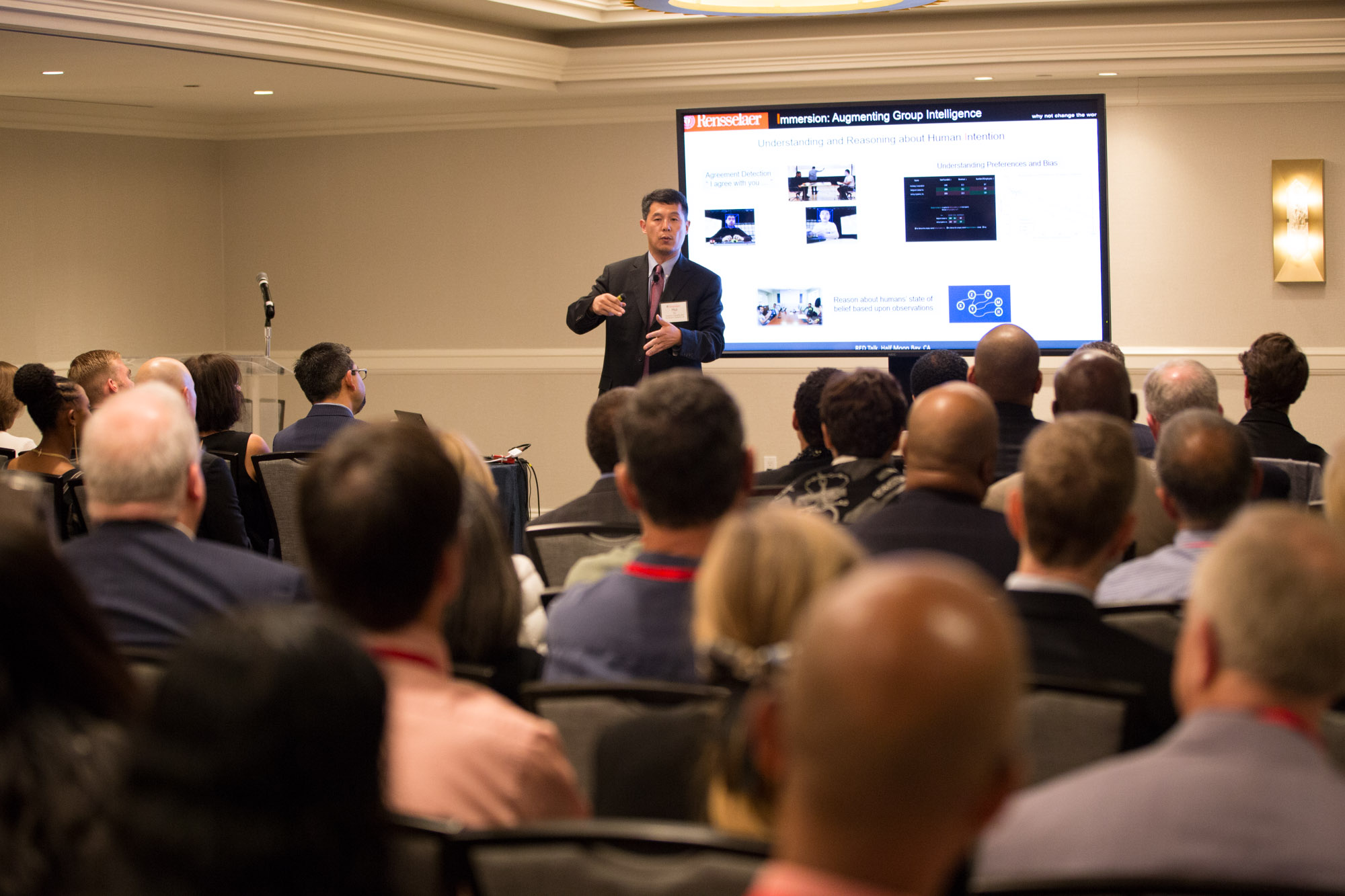 RED (Research, Education, Discovery)
Presentations by renowned faculty on Rensselaer research projects designed to address todays global challenges.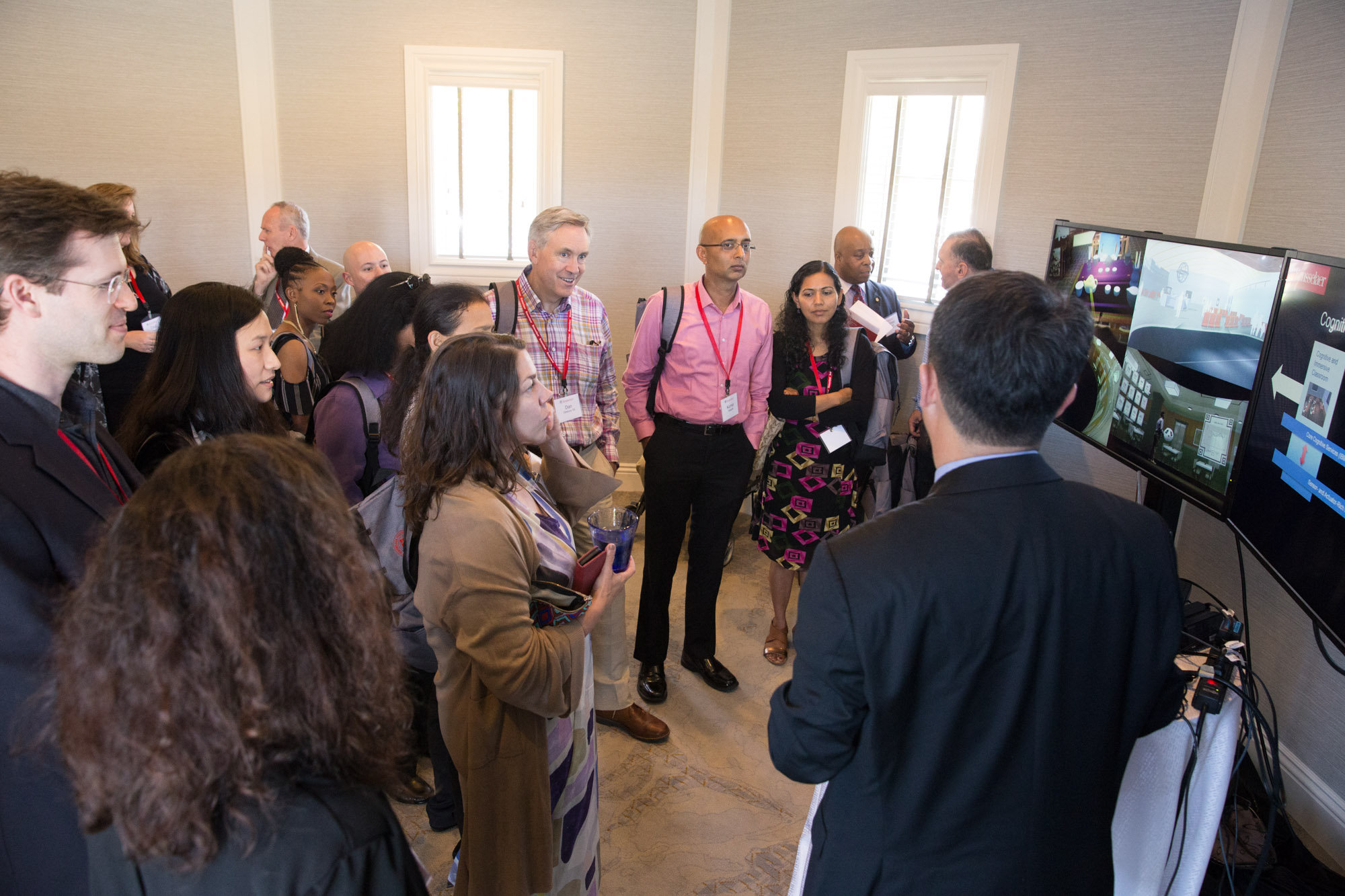 RESEARCH SHOWCASE & WINE PAIRING RECEPTION
Meet Rensselaer leadership, faculty, alumni, alumnae, and friends, enjoy food and wine pairings and view research showcases from Rensselaer faculty.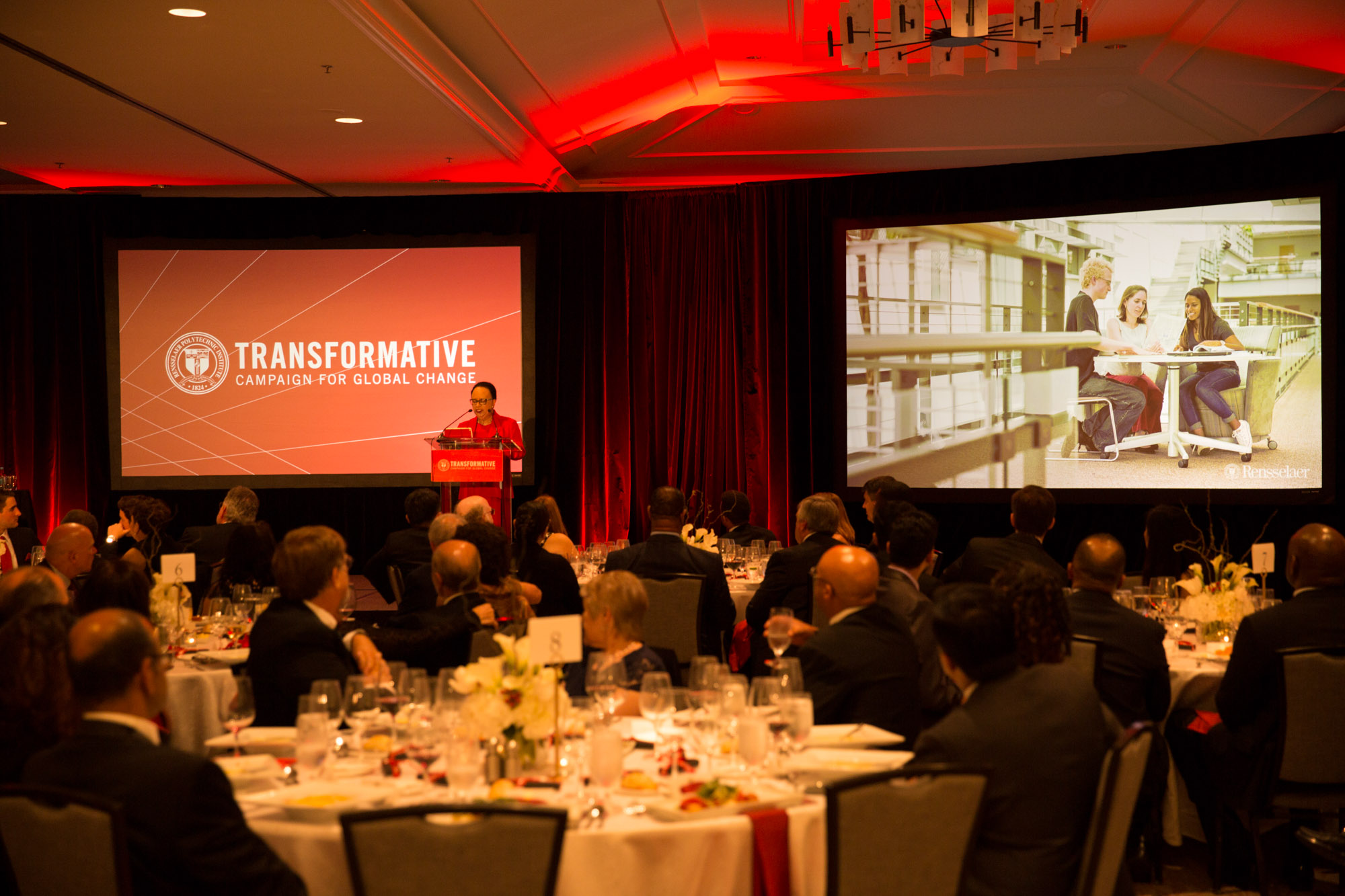 CLASS ALIVE SCHOLARSHIP DINNER
Enjoy dinner and a celebratory program highlighting students and student scholarship and hear Rensselaer students discuss the transformative impact of Clustered Learning, Advocacy, and Support for Students (CLASS).
Sponsorship Opportunities
Sponsorship at any level provides support on every level. We thank all of our Corporate Sponsors whose generous support is helping Rensselaer to "Bridge the Gap" between the cost of the world-class education we provide our students, and the scholarship support we are able to offer them as we build the university we envision for our third century.

If you are interested in corporate sponsorship opportunities in support of the Rensselaer Scholarship Gala, please contact Michael Bivens, Senior Advancement Officer, Corporate Relations, at bivenm@rpi.edu or 518.276.6057.
Program Advertisement Information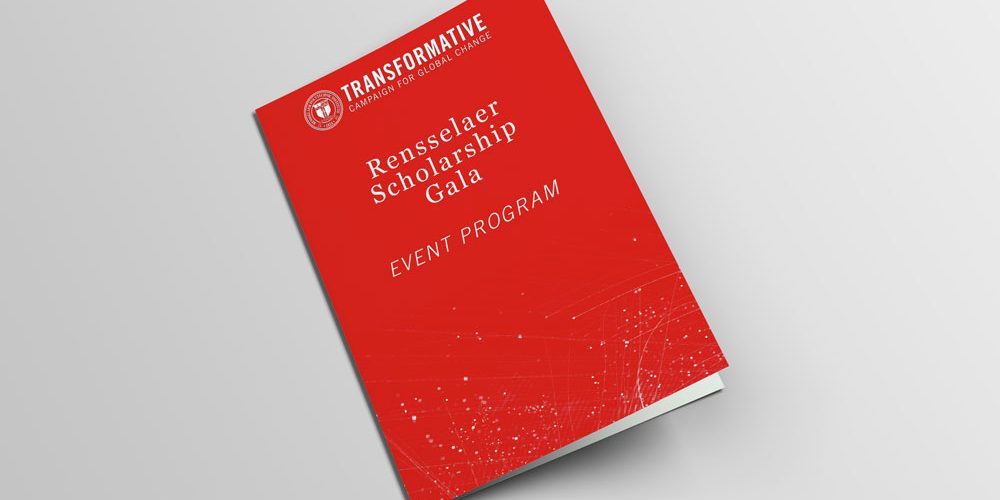 Rensselaer is pleased to offer opportunities for businesses of all sizes, from local start-ups to national corporations, to show support for scholarships while also promoting the company brand to the greater Rensselaer community. Opportunities are available for full-page (7 ¼" W x 10 ½" H) and half-page (7 1/4" W x 5 1/4" H) advertisements.
For further information, including rates and layout guidelines, please contact Mae Osman, Advancement Officer, Corporate Relations, at osmanm2@rpi.edu or 518.276.2503
Online registration is currently not open for this event.
For registration, event details, or general inquiries about the West Coast Scholarship Dinner, please contact:
Advancement Events
518-276-2227
iaevents@rpi.edu
Ticket(s) at $1,000 per person.
Table(s) for ten guests at $10,000 per table.
If you are unable to join us for this transformative event, you can support scholarship at Rensselaer by clicking the "donate" button below.
Please check back soon for room accommodation information.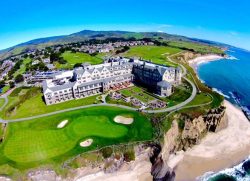 The Ritz-Carlton, Half Moon Bay
1 Miramontes Point Road
Half Moon Bay, CA 94019
650.712.7000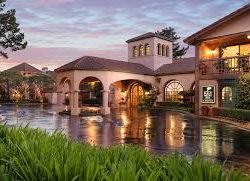 Half Moon Bay Lodge
2400 Cabrillo Hwy South
Half Moon Bay, CA 94019
650.726.9000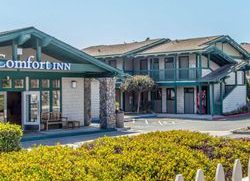 Comfort Inn, Half Moon, CA
2930 Cabrillo Hwy North
Half Moon Bay, CA 94019
650.712.1999